Tri-C Famous: Holly Dufala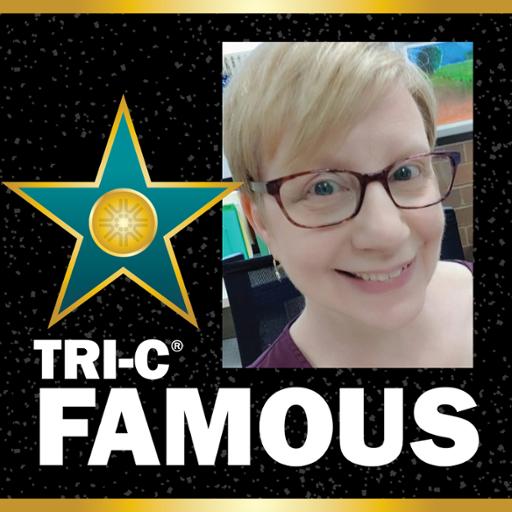 #TriCFamous is a bimonthly feature that introduces readers to the people who make the College work while providing a sneak peek into their lives off campus. 
Holly Dufala works at the College's District Administrative Services building. As supervisor of Hospitality Services and Retail Operations, one of her duties is managing Indians, Cavs and concert parking at the District Garage. Her husband, Marty, is a maintenance mechanic at Tri-C's Metro Campus. 
1. Describe your personality in five words.
(In no particular order): Funny, loyal, protective, determined, bold. 
2. What are you most proud of?
That my children grew up to be good people. You never really know if you're doing the parenting thing right or wrong. Some days you think you've got it; other days you know you could have handled things a little bit better. I'm so lucky to have two kids who are the most amazing humans I know. I am honored and proud to be their mom! 
3. Share your favorite recipe.
This is my daughter's favorite dish. It's ridiculously simple, but it tastes amazing.
CHICKEN SURPRISE
2 boneless chicken breasts
2 cans cream of chicken soup
10.75 oz. milk (use soup can to measure)
Mrs. Dash seasoning blend, to taste 
Empty soup into crockpot along with 1 full can milk. Stir to combine.
Add chicken breasts, pushing them down so they're covered by the liquid.
Add Mrs. Dash to taste (don't stir — let it sit on top while cooking).
Cover and cook for 5-6 hours on high or 7-8 hours on low.
After cooking, shred chicken and stir into the soup mixture.
Serve over rice, egg noodles or mashed potatoes. Enjoy! 
Want to be Tri-C Famous? Email jarrod.zickefoose@tri-c.edu for a chance to be featured (or to nominate someone else!)
June 09, 2020
Beth Cieslik, 216-987-4538 beth.cieslik@tri-c.edu