Tri-C Famous: Beth Cieslik
New feature focuses on the people who make the College work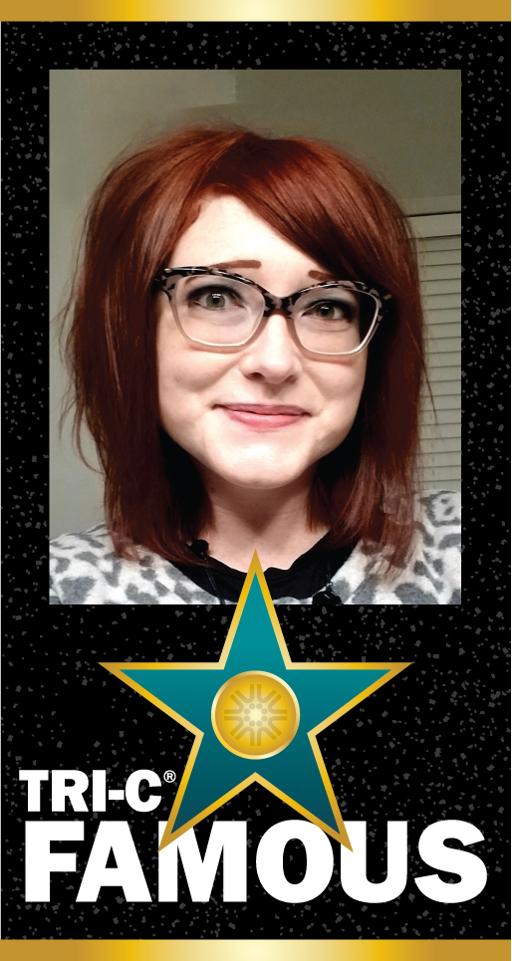 Tri-C employees are all about helping students succeed. But have you ever wondered what they do when they're not at work?
Tri-C Famous is a new feature that introduces you to the people who make the College work while providing a sneak peek into their lives off campus.
For the first installment, I decided to share a little bit about the Tri-C employee I know best: Me!
Beth Cieslik is an editorial/SEO specialist in Tri-C's Integrated Communications department. She's been a College employee for 12 years and a DJ on WCSB 89.3 FM for 16.
What's your motto or philosophy on life?
Be your authentic self. There's no reason to change who you are to please anyone else. The people who really matter will accept you for you.
Tell us your best celebrity encounter story.
In 2013, I got a call from Drew Carey's assistant. He was a fan of my radio show and wanted me to come out to Los Angeles to DJ a party at his house. Of course, I went! It's probably the most surreal experience I've ever had. I've been invited back several times, but the timing just hasn't worked out. 
What's your favorite book, and why?
Stephen King's IT. People who know me know I'm into scary stuff, and that's part of the appeal, but I've always loved coming-of-age stories ― especially ones about social misfits. Those are my people! Anyway, I read it for the first time when I was 12, and I've reread it almost every summer since then (around 25 times).
Want to be Tri-C Famous? Email jarrod.zickefoose@tri-c.edu for a chance to be featured (or to nominate someone else.)
April 14, 2020
Beth Cieslik, 216-987-4538 beth.cieslik@tri-c.edu