Tri-C Famous: Ashley Speaker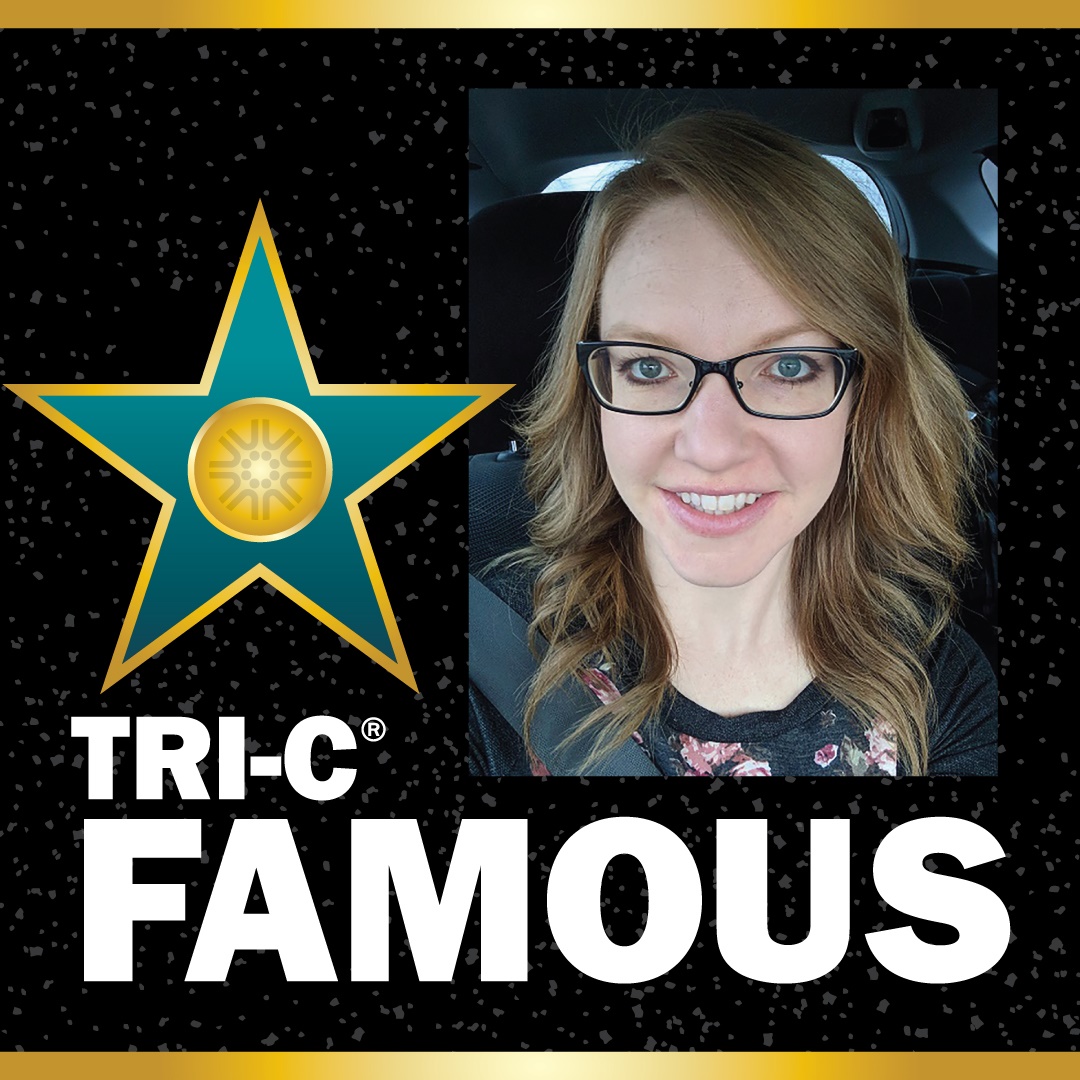 Ashley Speaker is coordinator of open enrollment programs at Tri-C's Corporate College®. Her responsibilities include supporting the Encore 55+ Learning program for older adults, for which she has also served as an instructor. One of her courses, "Victorian Troublemakers," was about women reformers. Read on to find out what else this self-proclaimed "history nerd" is into. 
What's your favorite international cuisine? Favorite dish?
I love Thai food. My favorite dish is yellow curry, although I've recently discovered tom yum (hot and sour) and tom kha (coconut) soups. My husband and I order it or make it at home whenever we can. I love trying different Thai restaurants. One yellow curry is never the same as another. 
If you could travel anywhere in the world right now, where would you go? What would you do?
Traveling is my favorite hobby! I would go to Saint Helena, a remote island off the coast of Africa. Napoleon Bonaparte was exiled there. I would love to walk through the colonial village and hike the tropical island. I would definitely visit the house Napoleon lived in. I would also enjoy reading a good book near the ocean. If you haven't heard of Saint Helena before, I encourage you to look it up. 
What's the best advice you've ever received?
"This is what you make of it." In my mid-20s, I'd just taken on a new volunteer role that required media appearances, travel and lots of networking. It was a high-visibility role, with a lot of pressure to do well. This advice gave me permission to let go of others' expectations and make the most of the opportunity. I've since applied the same advice to many other aspects of my life, and I share it with others whenever I can. 
Want to be Tri-C Famous? Email jarrod.zickefoose@tri-c.edu for a chance to be featured (or to nominate someone else.)
July 14, 2020
Beth Cieslik, 216-987-4538 beth.cieslik@tri-c.edu