Tri-C Educator Honored for Work in Central Neighborhood
Tatiana Wells receives Servant Leadership Award for work with families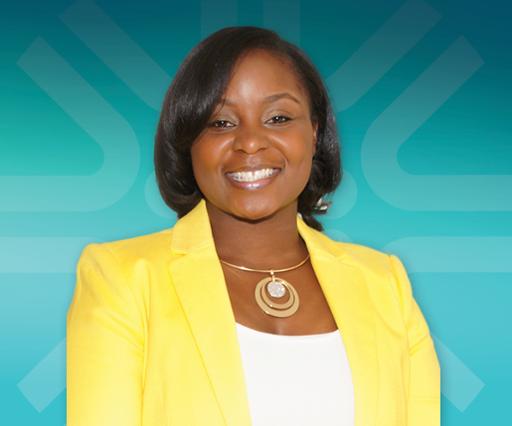 Tatiana Wells arrived at Cuyahoga Community College (Tri-C®) knowing how to make a difference in the lives of those around her. 
The Cleveland Central Promise Neighborhood recently honored Wells with its Servant Leadership Award. The accolade recognizes her work as the Promise Early Learning Navigator for families in the east side neighborhood. 
Wells joined Tri-C in December as director of the College's Teacher Education program. Before that, she spent six years helping Central neighborhood parents find early learning opportunities for their children. 
In presenting the award, Cleveland Central Promise leaders commended Wells for her dedicated work for "the littlest children" in the community through Starting Point for Child Care and Early Education. 
"She put her heart into her work," said Richaun Bunton, manager of the Cleveland Central Promise initiative. 
The Cleveland Central Promise Neighborhood is a collective of residents, organizations and educators focused on improving health and education outcomes for families and children in Central. 
The Sisters of Charity Foundation of Cleveland, a ministry of the Sisters of Charity Health System, is the lead partner of the Cleveland Central Promise Neighborhood. 
In her new role at Tri-C, Wells oversees degree programs for those looking to pursue careers in education. College programs serve as an entry point into classrooms ranging from preschool to high school.
February 10, 2021
John Horton, 216-987-4281 john.horton@tri-c.edu