Tri-C Court Reporting Instructor Receives National Honor
NCRA names Laurie Moniz its 2021 Educator of the Year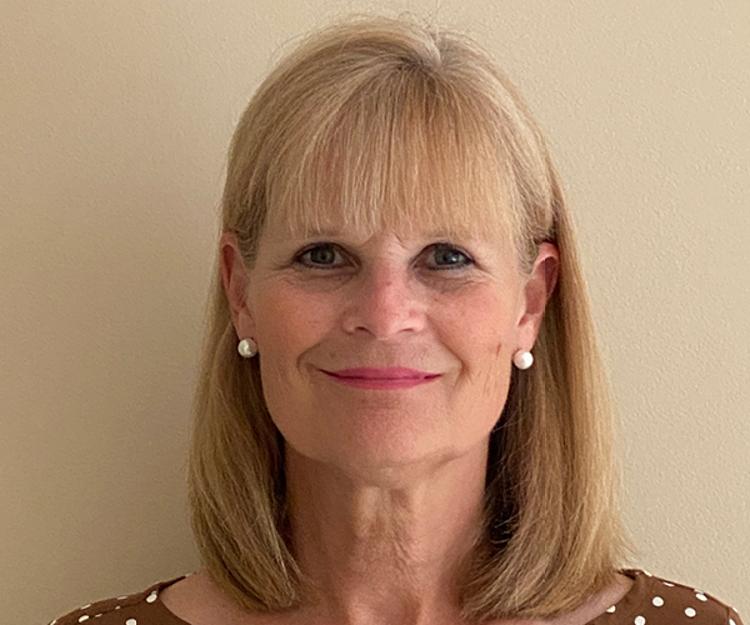 Laurie Moniz, an instructor in the Captioning and Court Reporting program at Cuyahoga Community College (Tri-C®), has been recognized by her peers as an exceptional educator.

Moniz, of Aurora, was named 2021 Educator of the Year by the National Court Reporters Association (NCRA), receiving the organization's CASE Award of Excellence during its annual conference and expo, held July 29 to Aug. 1 in Las Vegas.

The award honors educators who demonstrate achievement, leadership and dedication in their work.

The NCRA notes that Moniz created new ways to aid students in the learning and retention of material, including the creation of audio files as well as text versions of non-punctuated sentences to assist students in learning the proper use of grammar and punctuation. She also creates course guides reflecting the manner in which legal transcripts are prepared and edited, and she develops instructional materials addressing court procedures and how court reporters interact with others in the judicial system.

Along with helping her students master the material, Moniz frequently sends them motivational emails.

A 30-year veteran of the court reporting industry and one of the most senior court reporting instructors at Tri-C, Moniz is herself a graduate of Tri-C's program.

"My love of this profession began the day I became a court reporting student," Moniz said in NCRA's award announcement. "I would have never thought, in my wildest imagination, that one day I would be on the other side of that seat helping students fulfill their dream of becoming a court reporter. My greatest reward is their success. I am honored and proud to join the past recipients [of this award]."

The Captioning and Court reporting program celebrates its 50th anniversary this year.
Learn more about the program and the wide range of career opportunities it offers at tri-c.edu/ccr.
August 06, 2021
Erik Cassano, 216-987-3577 or erik.cassano@tri-c.edu