Tri-C Announces 'Stand for Racial Justice' High School Essay Contest Winners
Nearly 200 students submitted essays examining racism and solutions to the issue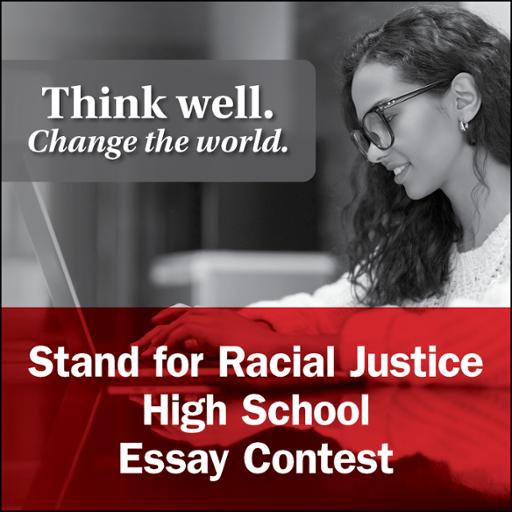 Cuyahoga Community College (Tri-C®) recently asked Northeast Ohio teens to weigh in on a question that society often struggles to answer: What is racism, and what should we do about it? 
Their answers offer optimism for the future while illuminating a path toward a more inclusive community. 
"Our goal in sponsoring this essay contest was to advance the public conversation on racism by inviting students to think deeply about what it is and how best to address it," said Matthew Jordan, dean of humanities at Tri-C. "Their work helps us confront both the realities and the complexities of race and racism in America today." 
Nearly 200 students from a seven-county area submitted essays for the contest, which is part of the College's Stand for Racial Justice. Submissions were judged in two groups, assigned by grade level. 
Winners were:
Seniors/Juniors
Wendy Wu of Solon (Solon High School)
Miles Watts of Lakewood (Lakewood High School)
Ava Parikh of Solon (Solon High School) 
Sophomores/Freshmen
Ethan Khorana of Shaker Heights (Mastery School of Hawken)
Elisa Unangst of Twinsburg (Twinsburg High School)
Aparna Srikanth of Solon (Solon High School) 
Cash prizes are being awarded as follows in each category: $1,000 for first place, $500 for second place and $250 for third place. 
In addition, authors of the top five senior/junior submissions are guaranteed entry into Tri-C's Mandel Scholars Academy if they enroll at the College. Admission into the academy includes a scholarship valued at more than $10,000. 
Tri-C's Stand for Racial Justice seeks to advance racial equity and healing in the community. The College's Jack, Joseph and Morton Mandel Humanities Center sponsored the contest in partnership with cleveland.com, The Plain Dealer and Sun News. 
Visit tri-c.edu/essaywinners to read the winning submissions.
January 15, 2021
John Horton, 216-987-4281 john.horton@tri-c.edu