Tri-C Announces Plans to Address Financial Impact of COVID-19
$25 million shortfall projected for fiscal year 2021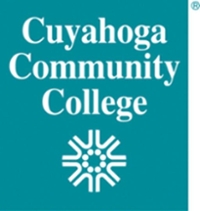 Cuyahoga Community College (Tri-C®) announced plans today to offset the financial impact of COVID-19 on its fiscal year 2021 budget.
The College projects a $25 million shortfall over the next year due to the pandemic. This includes decreases in state funding, enrollment and other revenues, as well as approximately $1 million in additional operational expenses resulting from the coronavirus crisis.
In response, the College is taking steps to preserve its long-term financial stability while maintaining its low cost of attendance, as Tri-C has the lowest tuition in the state. The College also strives to continue providing student services that remove barriers and drive student success.
"These are difficult times that call for difficult decisions," Tri-C President Alex Johnson said. "We are operating in a vastly different environment than we were before the pandemic, and we must adjust to that new reality."
Cost-saving measures for fiscal year 2021, which begins July 1, will include:
Reductions to the base salaries of the following non-bargaining employees:

Tri-C President Alex Johnson – 10%
Employees with salaries $200,000 or greater – 7%
Employees with salaries $150,000 - $199,999 – 5%
Employees with salaries $100,000 - $149,999 – 3%

Deferring FY21 cost-of-living and performance-based increases for non-bargaining employees
Offering voluntary separation packages to employees with one year or more of service
Implementing strategic staff reductions and consolidations to align with current student and operational needs
These actions are be taken in addition to operational efficiency measures already in place, including a hiring freeze; no discretionary spending for College-sponsored travel and business meetings; and delaying campus or facility projects financed through the general operating budget.
The details were shared with employees today during a virtual town hall meeting led by Johnson and David Kuntz, Tri-C's executive vice president of finance and administration. Information on voluntary separation packages, staff reductions and organizational consolidations will be provided as planning moves forward. 
May 15, 2020
John Horton, 216-987-4281 john.horton@tri-c.edu