Tri-C Alum Ben Wallace a Hall of Famer
Four-time NBA Defensive Player of the Year played two years at Tri-C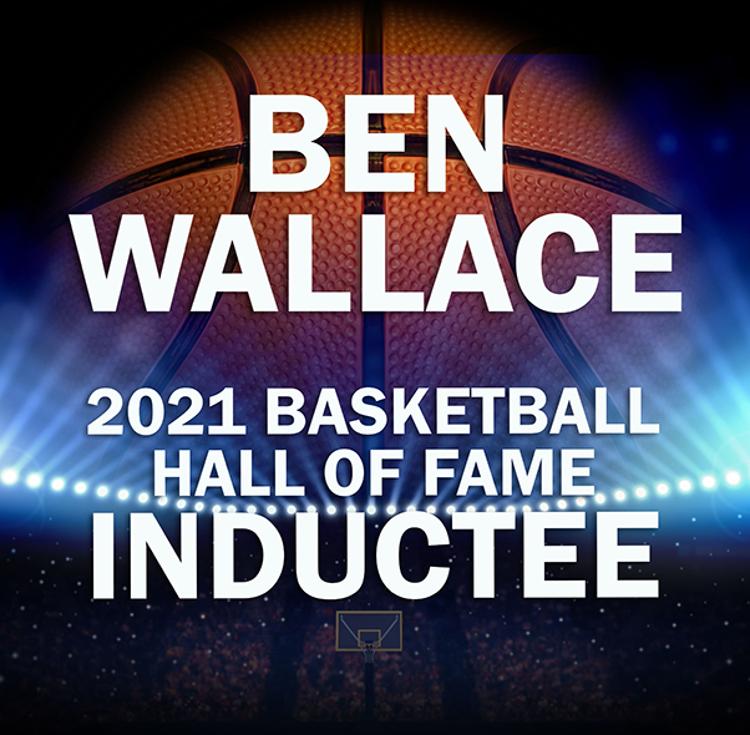 From Cleveland's Community College Avenue to Springfield, Massachusetts, Ben Wallace is one of sports' greatest underdog stories.

This September, the Cuyahoga Community College (Tri-C®) basketball alum will be enshrined in the Naismith Memorial Basketball Hall of Fame in Springfield, following an announcement May 16.

He is part of a 2021 class that also includes NBA greats Paul Pierce, Chris Bosh, Toni Kukoc and Chris Webber; longtime NBA coach Rick Adelman; two-time NCAA championship coach Jay Wright; Bill Russell, the first Black NBA head coach; and WNBA greats Yolanda Griffith and Lauren Jackson.

Wallace is widely regarded as one of the greatest defensive players — and the greatest undrafted player — in NBA history. He played at Tri-C from 1992 to 1994, where his defensive prowess was already evident, averaging 17 rebounds and 7 blocks per game.

The undersized 6-foot-9-inch center from White Hall, Alabama, was first discovered by Cleveland native Charles Oakley as a teenager. The NBA veteran was reportedly impressed with Wallace after playing a one-on-one game against him and arranged for Wallace to play at Tri-C for two years before transferring to Oakley's alma mater, Virginia Union University.

Wallace was not selected in the 1996 NBA Draft and intended to play overseas until the Washington Bullets (now Wizards), in need of interior defense, signed him. After three years in Washington, he was traded to the Orlando Magic, where he spent one season before being traded again to the Detroit Pistons. It was in Detroit that he rose to dominance.

Along with fellow NBA stars Chauncey Billups, Richard Hamilton, Tayshaun Prince and Rasheed Wallace, Ben Wallace was part of a powerful Pistons team that won the 2004 NBA title in a massive upset over the Los Angeles Lakers of Shaquille O'Neal and Kobe Bryant. The Pistons returned to the NBA Finals in 2005, losing to the San Antonio Spurs in a hard-fought seven-game series.

Along the way, Wallace amassed four NBA Defensive Player of the Year Awards in 2002, 2003, 2005 and 2006.

In 2006, Wallace departed Detroit, signing with the Chicago Bulls as a free agent. In 2008, he was traded to the Cleveland Cavaliers, where he was a starter on a pair of playoff teams alongside LeBron James.

In 2009, the Cavs traded Wallace to the Phoenix Suns for O'Neal, but Wallace negotiated a contract buyout with Phoenix before ever playing there. The buyout allowed him to re-sign with the Pistons, where he played the final three years of his career before retiring in 2012.

Wallace is now president of basketball operations for the Grand Rapids Drive, a franchise in the NBA's developmental G League.
May 17, 2021
Erik Cassano, 216-987-3577 or erik.cassano@tri-c.edu