The Color of Health: Race, Racism and Public Policy in America
Program by Tri-C's Stand for Racial Justice explores links between race and health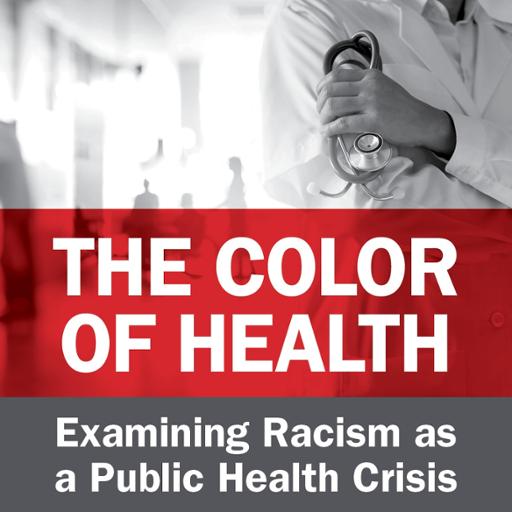 Learn why racism is being recognized as a public health crisis during a virtual panel discussion hosted by Cuyahoga Community College (Tri-C®) and its Stand for Racial Justice alliance. 
The free program — "The Color of Health: Race, Racism and Public Policy in America" — will take place via livestream from noon to 1 p.m. Wednesday, Feb. 24. 
The conversation will explore how systemic racism impacts "health equity" through social determinants such as housing, education and employment. These forces create differences in length and quality of life; rates of disease, disability, and death; and access to treatment. 
The COVID-19 pandemic — which has disproportionately affected people of color — ­illustrates the connection between race and health and the imbalances that exist. 
Program panelists include:
Yvonka Marie Hall, executive director of the Northeast Ohio Black Health Coalition
J. Nwando Olayiwola, chair and professor of the Department of Family and Community Medicine at The Ohio State University and chief of family health services for the OSU Health System
Sherrie D. Williams, a pulmonologist with The MetroHealth System, associate professor at Case Western Reserve University's School of Medicine and medical director of Tri-C's Respiratory Therapy program 
The conversation will be moderated by Ohio State's Winston C. Thompson, an internationally regarded philosophy professor with a specialized focus on social, political and ethical issues related to justice and education. 
Visit tri-c.edu/colorofhealth to register for the program. 
This event is being hosted by Tri-C's Stand for Racial Justice, which seeks to advance racial equity and healing at the College and across Northeast Ohio through education, dialogue and action. The College's Jack, Joseph and Morton Mandel Humanities Center is a co-host. 
Co-sponsors of the program include Ohio State's Center for Ethics and Human Values, the Ray C. Bliss Institute for Applied Politics at the University of Akron and The City Club of Cleveland.
February 08, 2021
John Horton, 216-987-4281 john.horton@tri-c.edu