Talking Turkey at the Tri-C Chefs' Table
Virtual class by Corporate College brings Northeast Ohio chefs into your kitchen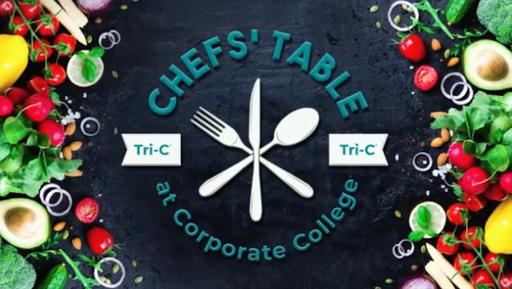 The recipe for cooking the perfect Thanksgiving turkey dinner begins with signing up for the first virtual Chefs' Table class at Cuyahoga Community College (Tri-C®). 
The culinary experience is being offered through Tri-C's Corporate College® from its new state-of-the-art kitchen. Classes will be led by top Northeast Ohio chefs. Each session includes a pre-recorded demonstration followed by a live Q&A with the chef. 
The debut class will take place from 6:30-8 p.m. Monday, Nov. 9. "Let's Talk Turkey" will be led by Brandt Evans, Tri-C's resident executive chef and the culinary mind behind several Northeast Ohio restaurants. 
Evans will guide participants through the steps to make a perfect turkey, including suggested brines and dressings. He'll also share ideas of what to do with leftover turkey. (That's assuming it's not all eaten on Thanksgiving, of course, because it will be that good.) 
Visit tri-c.edu/chefstable to register for the class. Cost is $15. The class will be conducted via Webex, with the link emailed to registered participants. 
An additional four Chefs' Table virtual courses are scheduled before the end of the year. Topics include olive oils; holiday entertaining; spice suggestions; and whipping up great meals using basic pantry items. 
Information on the classes, as well as favorite recipes from local chefs, can be found at the website listed above.
October 27, 2020
John Horton, 216-987-4281 john.horton@tri-c.edu