Spectrum News 1 Highlights 'The Voting Experience'
Student-led program will visit all four campuses this month, encouraging voter registration and turnout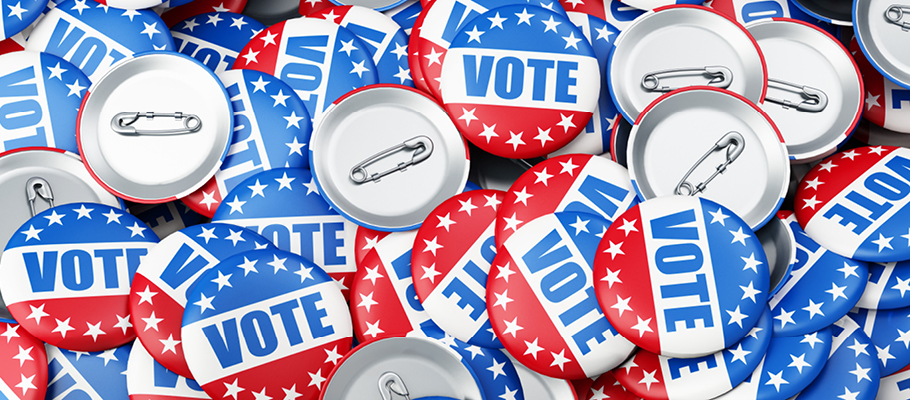 This month, "The Voting Experience" is visiting all four Cuyahoga Community College campuses, helping to remove confusion and intimidation from the voting process.

Students Hajar Rouiha, Ellen Haag and Oktay Adatepe, who are Democracy Fellows with the Fair Elections Center's Campus Vote Project, are leading the exhibit this year. The leaders seek to educate students on the entire voting process — from registration to researching candidates to casting a ballot.

Spectrum News 1 recently highlighted the efforts of Rouiha, Haag and Adatepe, along with a College-wide coalition of volunteers, in bringing the 2019 edition of "The Voting Experience" to Tri-C campuses. The interactive exhibit visited the Metropolitan Campus last week and Westshore Campus earlier this week. It will stop at the Western Campus tomorrow and Thursday, concluding at the Eastern Campus Sept. 23 and 24.

At Western Campus, "The Voting Experience" will be in the North Galleria from 11 a.m. to 2 p.m. both days. At Eastern Campus, the exhibit will be in the President's Plaza from 11 a.m. to 1 p.m. both days.

This is the project's second year. It was created by Anthony Ahmad and Kyle Ray, a pair of Democracy Fellows who graduated from Tri-C in May 2019.
September 17, 2019
Erik Cassano, 216-987-3577 or erik.cassano@tri-c.edu