One and Done: Creating a New Model for Student Financial Aid
Tri-C contributes to report that recommends a one-time FAFSA submission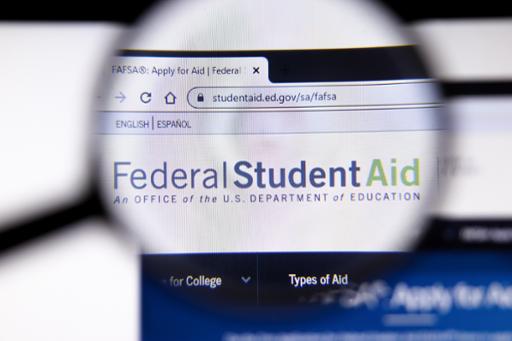 Cuyahoga Community College (Tri-C®) contributed to an award-winning report that envisions a simpler process for students submitting a Free Application for Federal Student Aid (FAFSA®).
A research team from the Center for American Progress (CAP) developed a plan in which students would complete the FAFSA once and receive a financial aid package covering their entire higher education journey.
Currently, students submit a FAFSA annually in a complicated process many see as overly burdensome.
The proposed revision would allow students to better plan finances to cover their entire college cost from their first day on campus through graduation, said Ben Miller, CAP's vice president of secondary education.
"I think that opens up a lot of other intriguing policy options about how we communicate paying for and affording college for students and their families," Miller told the National Association of Student Financial Aid Administrators (NASFAA).
Tri-C was one of 27 colleges and universities that worked with researchers. The schools collectively provided data for nearly a quarter of a million students who filled out a FAFSA at least twice.
The subsequent report — "One and Done: Modeling a One-Time FAFSA" — earned CAP the 2020 Robert P. Huff Golden Quill Award from NASFAA.
A one-time student aid application was among the policy recommendations made to Congress last year by NASFAA's Higher Education Committee of 50. The committee included Tri-C's Angela Johnson, vice president of access and completion at the College.
"We know that completing the FAFSA can an obstacle for students who need financial aid the most," Johnson said. "By simplifying the process, we could remove a barrier to access and give students the chance they deserve to grow academically."
June 23, 2020
John Horton, 216-987-4281 john.horton@tri-c.edu