#MyTriCStory: William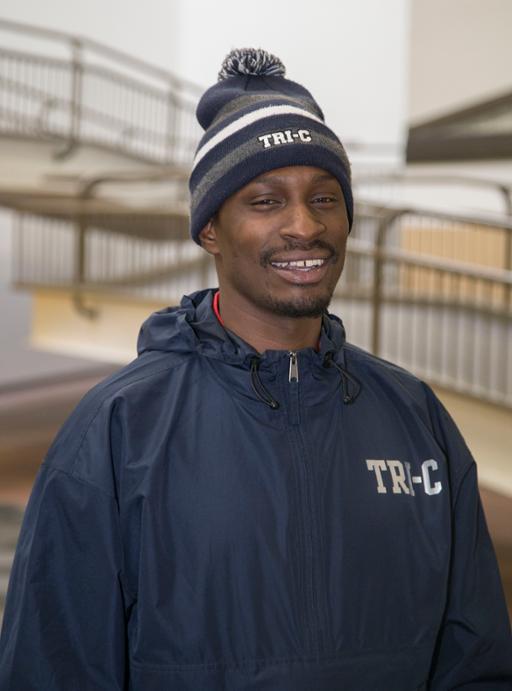 #MyTriCStory is a series highlighting everyday people in the Tri-C community. Today we meet William, a student at the Eastern Campus in Highland Hills.
 

#MyTriCStory: What brought you to Tri-C?

William: Learning. I have a thirst for learning.

#MTCS: What are you studying?

W: Physical therapy[CB1] . My mother has cerebral palsy, and I want to learn physical therapy to help take care of her. I give off this aura sometimes like I'm the tough guy — but really, I want to be the good guy.

#MTCS: Wow, that's amazing. How long have you been at Tri-C?

W: This is my second year.

#MTCS: What do you plan to do after graduation?

W: That's my dilemma. I don't know if I want to get my associate degree [CB2] or transfer to a four-year school. I mean, Tri-C is upbeat and humble. I've been to four-year universities, and I liked the feel of it all. So I'm thinking of transferring.

#MTCS: Oh, but you can do both! If you've spent all this time here at Tri-C, you might as well get a degree first and then transfer.

W: Yeah. Yeah, you're right.

#MTCS: So, before I started interviewing you, you told me that you might not be a typical Tri-C student. What advice would you give someone who doesn't consider themselves a "typical" student?

W: It doesn't matter if you come from a rougher upbringing. It doesn't matter where you come from. At least try. It doesn't matter what someone may say to you — you're never too old to learn something. You can't be scared to try something based on what you think others may judge you on. It's up to you to take that step forward and advance your learning for you, your kids, your family. There's gotta be some reason you want to better yourself — and if you've got that drive, you'll be cool.
January 26, 2018
Tammy London, 216-987-4812 tamara.london@tri-c.edu