Men's Basketball Ends Season with a Win
Challengers top Grand Rapids by 55, clinch seventh place in NJCAA Division II tournament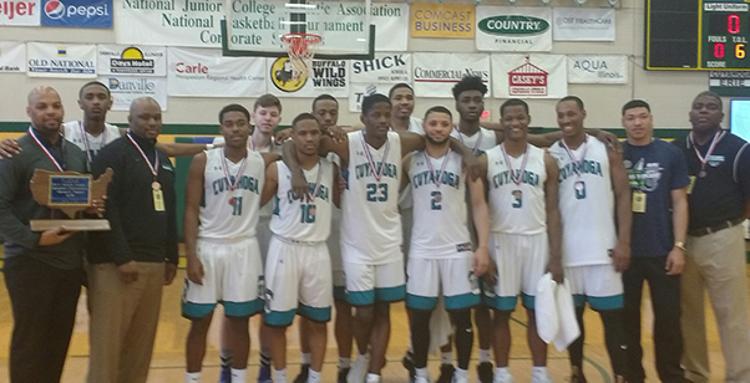 The Cuyahoga Community College men's basketball team ended the 2017-2018 season on a record-breaking high note Saturday, beating Grand Rapids Community College 105-50 in the seventh-place game of the NJCAA Division II Men's Basketball Tournament.

The 55-point margin of victory was the most in Division II tournament history.

After dropping into the consolation bracket following last Tuesday's opening-round loss to Arkansas State University Mid-South, The Challengers ended the season with three wins in three days, topping South Suburban College on Thursday and the College of Southern Maryland on Friday, before Saturday's showdown with Grand Rapids.

In the championship bracket, Triton College won its first Division II men's championship on Saturday, defeating Pima Community College 89-85.

Tri-C finishes the season 32-2, and will now bid farewell to a talented class of sophomores, including Quintin Dove, Devon Robinson, Wade Lowman, Waheem Lowman and Larenz Thurman. Dove, Robinson and the Lowmans were two-year members of the Tri-C program. In those two years, the Challengers amassed a record of 60-5.
March 26, 2018
Erik Cassano, 216-987-3577 or erik.cassano@tri-c.edu