King of the Hill: Tri-C's Brock Begue Claims Another Conference Award
Honor follows dominating performance with 12 Ks in five innings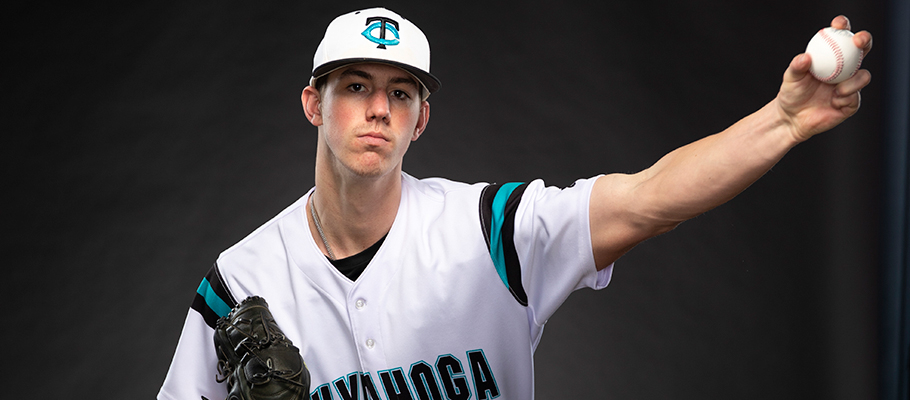 No pitcher in NJCAA Division II strikes out more batters per nine innings than Brock Begue of Cuyahoga Community College (Tri-C®).
Batters from Mercyhurst North East gained firsthand knowledge of that fact last week.
Begue struck out 12 in five innings of work in a dominating performance that earned him Pitcher of the Week honors from the Ohio Community College Athletic Conference for games played April 29-May 5.
This is Begue's fourth weekly award from the OCCAC over the past two seasons. Earlier this year, he was the NJCAA Pitcher of the Week.
The victory raised Begue's record to 8-1 on the season while lowering his ERA to 1.87. He currently leads all NJCAA Division II pitchers with an average of 17.66 strikeouts per nine innings.
The sophomore from North Canton is taking classes at Tri-C to build toward a career in construction management. He recently committed to continuing his academic and athletic efforts next season at Georgia Gwinnett College.
The Triceratops play next in the NJCAA Region XII sub-district tournament Thursday at Sports Force Parks in Sandusky.The winner of the four-team, single-elimination tournament advances in the postseason.
May 07, 2019
John Horton, 216-987-4281 john.horton@tri-c.edu