John Pesarchick: All-Ohio Community College Academic Team
Hinckley resident one of 11 students honored from Cuyahoga Community College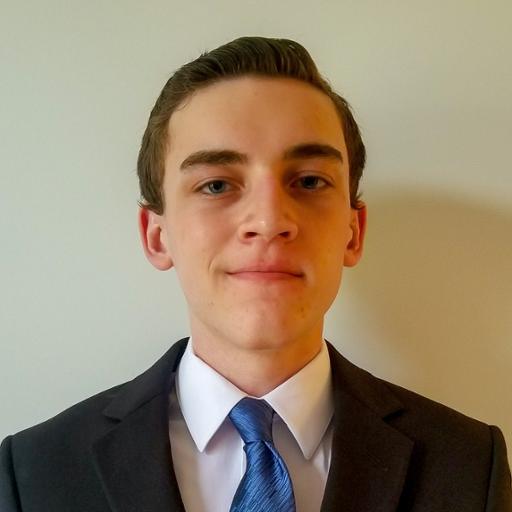 John Pesarchick of Hinckley was one of 11 students from Cuyahoga Community College (Tri-C®) named to the All-Ohio Community College Academic Team, which comprises top students at the state's two-year schools.
The All-Ohio Academic Team recognizes student excellence in academics, leadership and community service. Sixty-nine students from across the state were selected for this year's team on the basis of their outstanding records.
Tri-C had more students named All-Ohio than any other school.
Pesarchick, who received third-team honors, attends Tri-C through College Credit Plus. The state program serves as a dual enrollment system, with students earning college credits while meeting high school graduation requirements.
The teen enrolled at the College during his junior and senior years at Highland High School, taking courses at Western Campus in Parma and the Brunswick University Center.
At Tri-C, Pesarchick is involved with Phi Theta Kappa Honor Society at Western Campus. He is part of National Honor Society and the FIRST Robotics team at Highland in addition to being an Eagle Scout.
Pesarchick joined the following Tri-C students — designated by campus — as All-Ohio:
Eastern Campus: Kevin Jones of Streetsboro (first team) and Megan Nakasen of Euclid (third team)
Metropolitan Campus: Akili Maanda of Cleveland (third team) and Shlea Williams of Lakewood (third team)
Western Campus: Helen Feudo of Parma (third team), Mariana Feitosa De Melo of Fairlawn (third team) and Linda White of Middleburg Heights (third team)
Westshore Campus: Norhan Abdelmaged of Westlake (third team), Elsa McKnight of Lakewood (first team) and Adolphe Musanga of Brook Park (first team)
First-team honorees will receive $1,000 scholarships, while second-team members get $500 scholarships and third-team members $250. A recognition program for team members will take place in Columbus on April 25 during Community College Month.
The All-Ohio Academic Team program is supported by the Ohio Association of Community Colleges, Phi Theta Kappa Honor Society and Honda of America Mfg. Inc.
April 11, 2019
John Horton, 216-987-4281 john.horton@tri-c.edu