Information Bulletin: Tri-C Response to the Coronavirus (COVID-19)
Actions include postponing face-to-face classes until March 23 before changing to remote instruction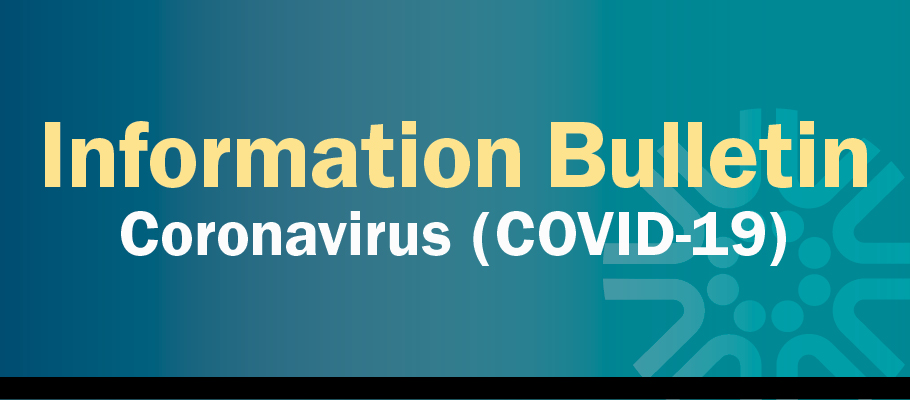 The following message was sent from Tri-C President Alex Johnson to Tri-C students, faculty and staff.
On March 9, public health officials confirmed three cases of COVID-19 in Cuyahoga County. In response, Gov. Mike DeWine declared a State of Emergency in Ohio, an action that allows state departments and agencies to better coordinate their responses and access federal resources.
Yesterday, further recommendations were issued for higher education that include transitioning in-person instruction to online learning and limiting high attendance gatherings.
Today, we'd like to update you on steps the College has taken to minimize the potential impact of an outbreak. College leadership is meeting daily to proactively guide Tri-C's response and preparation. We will provide additional updates on a regular basis as the situation unfolds. 
Please review the information below and check the Tri-C website or the KWeb homepage regularly for updates.
Facilities and Services
Tri-C facilities are open and operating as usual. This includes client events and activities at Corporate College locations.
Fitness centers and pools are closed, effective immediately, reopening April 1.
Student and Faculty Guidelines (Academic/Credit Classes)
Face-to-face classes are postponed until March 23, allowing faculty time to prepare for remote instruction. These classes will be delivered online or by phone, video conference or other methods through the end of the semester. Faculty will contact their students with details within the next week.
Classes that are currently taught fully or partially online (blended) will resume as scheduled on March 16. Blended classes will be taught fully online, with no face-to-face component.
Clinical rotations will continue, unless advised otherwise by the program manager or instructor. We are currently evaluating classroom experiences, such as laboratory and performance classes, and will provide guidance soon.
There are no changes to the academic calendar or commencement at this time.
Student and Faculty Guidelines (Workforce/Noncredit Classes)
Workforce training and classes at both Corporate College locations will continue as scheduled.
Encore Campus Fridays and Neighborhood Scholars classes are postponed until April.
Tri-C Access Centers will continue operations as long as community partner locations remain open.  
Campus Meetings and Events (Including Athletics)
In keeping with guidance to help prevent the spread of the virus by limiting large events:
Athletic events will continue as scheduled; however, spectators will be limited to immediate families of student-athletes at all indoor events.
All College-sponsored campus events are cancelled until further notice.
Community and business organization events scheduled at Tri-C locations, including Corporate College, will continue at the discretion of the organization holding the event.
Tri-C Travel Guidance
We have updated the travel guidance issued on March 5 as follows:
All College-sponsored international or domestic travel for faculty, staff and students is suspended until further notice, with the exception of College-sponsored athletic team travel.
The College recommends avoiding personal travel to or through any country with Level 2 or 3 designation from the CDC. Members of the College community returning from travel to or through Level 2 and 3 countries are required to self-isolate for 14 days. Consult the CDC website for updates, and check our public website for the full updated policy.
We will continue to evaluate new information as it becomes available and provide timely updates to the entire College community. Your understanding as guidelines shift in response to emerging information is greatly appreciated.
If you have questions, email Today@Tri-C.edu, and we will do our best to provide answers as we work through this situation.
In the meantime, let's work together to keep everyone healthy and safe.
March 11, 2020
John Horton, 216-987-4281 john.horton@tri-c.edu