Honors Grow for Tri-C Horticulture Student
Layla Lang receives scholarship from Ohio Nursery & Landscape Association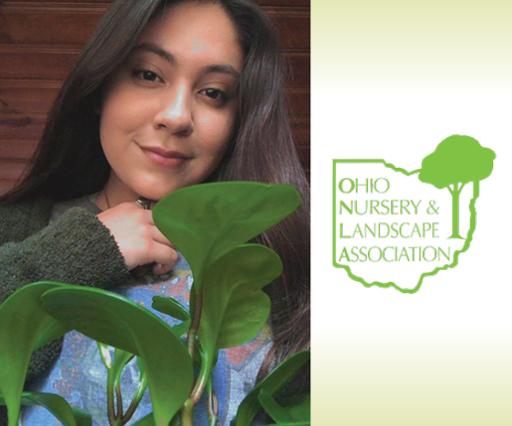 Scholarship awards keep sprouting on the resume of horticulture student Layla Lang of Cuyahoga Community College (Tri-C®). 
The Ohio Nursery & Landscape Association recently awarded Lang a $2,000 scholarship to continue her studies in soil science. The Olmsted Township resident expects to graduate from Tri-C in May and transfer to Purdue University. 
She was among seven 2021 honorees from the association's Phil Kozel Memorial Scholarship Program. Awards are based on merit and achievement and are available for college and high school students. 
The honor adds to a list of accomplishments for Lang that includes scholarships from Proven Winners plant company, the Tree Research and Education Endowment (TREE) Fund and other organizations. 
Lang became interested in horticulture in high school while working at Schuster's Westview Gardens & Greenhouse in Olmsted Falls. Her love of the profession led her to Tri-C's nationally recognized Plant Science and Landscape Technology program to build a career. 
She spent last summer developing her skills at Casa Verde Growers in Columbia Station, where she secured an internship through the College. 
Long term, Lang envisions earning a master's degree and doctorate in horticulture.
March 02, 2021
John Horton, 216-987-4281 john.horton@tri-c.edu