Help Tri-C Students and 'Chase the Flavor' With Chef Douglas Katz
Tri-C Foundation offers Aug. 2 virtual cooking experience to raise scholarship dollars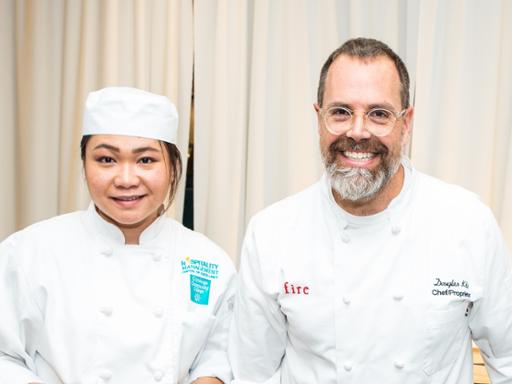 Chef Douglas Katz wants to help you make Sunday dinner during the "Chase the Flavor" virtual cooking experience benefiting hospitality management students at Cuyahoga Community College (Tri-C®). 
Work along with one of Cleveland's top culinary talents during the online event at 4 p.m. Sunday, Aug. 2. The live demonstration will stream via Zoom. 
Registered participants will receive an email with an ingredient list on Thursday, July 30, so they can purchase supplies in advance. Katz will provide the recipe and cooking instructions during the program. 
The event is free. During registration, participants will be given the opportunity to make a $20 donation to a scholarship fund benefiting Tri-C students at the Hospitality Management Center of Excellence.
The Cuyahoga Community College Foundation organized Chase the Flavor to reduce financial barriers to higher education for Tri-C students. 
Katz is an international advocate for a food system that is sustainable, healthful and local. In 2014, the prestigious James Beard Foundation nominated him for Best Chef in the Great Lakes Region. 
He is the chef and owner of several Northeast Ohio restaurants, including Zhug, Chutney B, fire food and drink, and the recently opened CHIMI.
July 28, 2020
John Horton, 216-987-4281 john.horton@tri-c.edu