Essential Alumni: Michael Conley
Tri-C transportation grad makes sure supplies reach their destination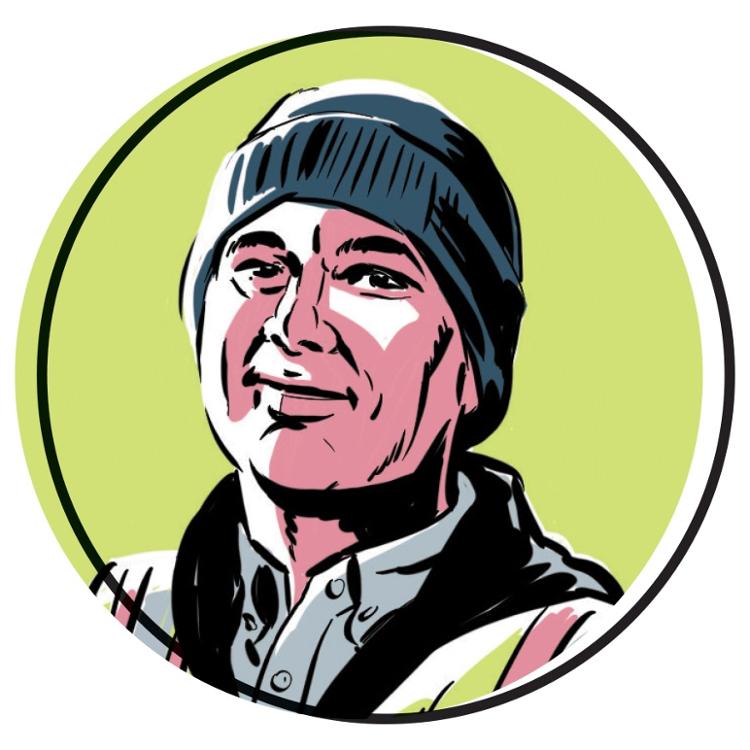 The COVID-19 battle has sent thousands of Americans to the front lines armed with medicine, supplies and, above all, compassion.

Known as "essential workers," their importance extends far beyond any crisis. They are the people who form the foundation of our society, every day of every year.

This is part of a series highlighting five Cuyahoga Community College alumni working in essential fields, looking at the ways in which they provide necessary services and support throughout Northeast Ohio — during the pandemic and always.

Restrictions and shutdowns brought about by the pandemic have given the public renewed appreciation for the role truck drivers play in delivering groceries and other necessary items to stores. But bread, milk and toilet paper are only the beginning.

Michael Conley works for Schneider National Inc., hauling bulk chemicals for manufacturing and water treatment throughout Ohio and neighboring states. You don't see Conley's hauls on store shelves, but without them, the shelves would be bare just the same.

"Trucks are what keep our economy moving," Conley said. "If it's anything you use or buy, or parts and chemicals that keep our infrastructure running, a truck probably brought it."

Conley was a physical therapist assistant for nine years, but changes in the industry sent him searching for a new career and, eventually, to Tri-C's Transportation Innovation Center. He began working for Schneider shortly after graduating in October 2019.

"I was drawn to truck driving due to the availability of jobs," Conley said. "When I researched schools, Tri-C emerged as the best option because of the reasonable tuition and wide variety of class options."

The 40-year-old Fairview Park resident drives regional routes, allowing him to be home on the weekends. But some truckers transport supplies coast to coast, away from their families for weeks at a time. It is a demanding career, and Conley is thankful that Tri-C prepared him for it.

"They really focus on safety at Tri-C," he says. "They go beyond teaching just what you need to get your license. They're experienced in the field, so they know what to look out for, and they show us not just what's in the state testing manual, but what you'll find out on the road in real-life situations."

This article appeared in the Summer 2020 issue of Tri-C Times.
July 20, 2020
Erik Cassano, 216-987-3577 or erik.cassano@tri-c.edu