Cuban Hip-Hop Artist Finds Sound Through Tri-C Connections
New song features contributions from College's Jackie Warren and David Kennedy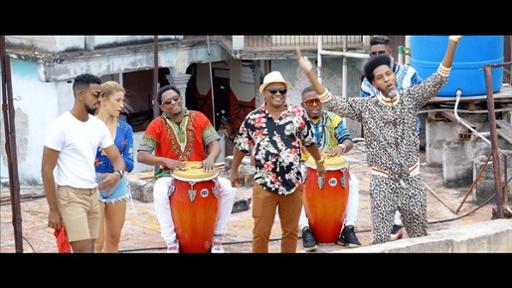 A new song from Cuban hip-hop artist Elkarnal Decuba found its groove with musical and recording talent at Cuyahoga Community College (Tri-C®). 
Tri-C's Jackie Warren and David Kennedy teamed to add piano to the tracks that Decuba rapped over for "Que Bonito Es el Amor." The Havana-based artist released the song via music video on Feb. 14. 
The Cuban-Cleveland connection grew from cultural exchange visits Warren took to the island nation. She is an adjunct professor at the College and an acclaimed local musician honored as a Tri-C JazzFest Legend in 2018. 
A local organizer of the exchange program, Julie Hutchinson, introduced Decuba, Warren and Kennedy when the rapper reached out for a collaboration. (Kennedy is the manager of Tri-C's Recording Arts and Technology program.) 
Decuba's Cuban production team sent a rough track mix for Warren to play against. She cut parts using both an acoustic piano and a Rhodes electric piano, with Kennedy producing. 
A back-and-forth followed, with Kennedy editing and arranging to mesh the two different piano takes into the emotion of the love song. The final mixing was done at Titanium Studios in Havana, according to a story from Cleveland Scene. 
The music video features Decuba on a downtown Havana rooftop with musicians and dancers from Ronald y Su Explosion Rumbera. Cuba's El Capitolio, or national capitol building, stands in the background. 
The song was inspired by Decuba's pride in his African roots but also his experiences of prejudice because of them, according to a press release about the music video. 
"(Decuba) combines his own genre of hip-hop with the Afro-Cuban tradition of rumba, as well as American jazz, to create a sound that can express the complexity of experiences in modern love while celebrating diversity," the release said. 
Click here to view the video and hear "Que Bonito Es el Amor."
February 16, 2021
John Horton, 216-987-4281 john.horton@tri-c.edu