Building Skills to be a Successful Remote Worker
Online courses at Tri-C's Corporate College offer tips that can help right now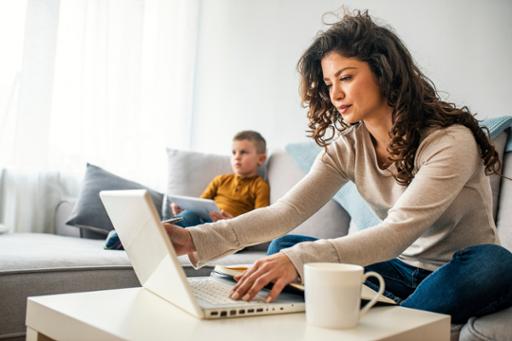 Social distancing feels foreign to those of us who work daily outside the home. Sure, we send emails and talk on the phone regularly ― but there are many ways in which remote work differs from in-person interaction, beyond just physical presence.
So what makes a successful remote worker?
Corporate College® at Cuyahoga Community College (Tri-C®) offers several self-paced online courses that can help you answer that question while strengthening your skills to meet ― and even exceed ― expectations.
Communicating for Leadership Success
These days, we're on more Webex calls than ever before. Many of us are also homeschooling our kids during the day. How do we cut through the noise to deliver clear and concise directives for our teams in this time of uncertainty?
This course introduces leaders to essential skills that allow them to communicate effectively and take control of daily situations such as coaching, delegating and driving change.
Building and Sustaining Trust
How do we trust that our team members are doing their assignments and duties remotely? The truth is that we don't always know what they're doing ― but if we learn how to form trusting relationships with them, we can empower them to complete tasks and think creatively.
Leading Others Through Change
In these times of fear and doubt, we look to our leaders and colleagues for strength. This one-hour mini course will teach you how to advocate for change, activate it, create a plan and transition successfully while bringing others onboard.
Business Writing for Busy Professionals
 We're sending so many emails, proposals and project updates online these days that we don't stop to think "Who is this for?" "Is it concise and to the point?" "Did I proofread it before I sent it out?" Learn how to be more mindful with your messages.
Lean/Six Sigma Classes for Your Industry
 Want to improve the day-to-day operations of your department? Taking the time to outline your current processes and ask the tough questions can help you formulate data-driven changes that inspire buy-in from others in your organization. There's no better time to get started.
For more information on these courses and more, contact Corporate College's Open Enrollment team at 216-987-2909.
April 16, 2020
John Horton, 216-987-4281 john.horton@tri-c.edu