Building College Enrollment to Better the Community
Column by Tri-C President Alex Johnson focuses on College's role in Northeast Ohio's future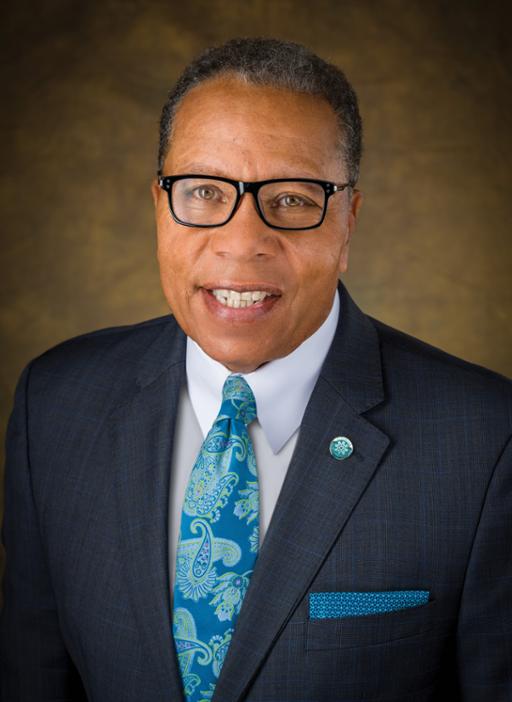 Crain's Cleveland Business recently published the following essay from Tri-C President Alex Johnson examining how enrollment at the College is critical to the region's future. The column appeared in the Dec. 21 edition. 
Fall 2020 enrollment data from the National Student Clearinghouse Research Center shows COVID-19's impact on community colleges. Across the nation, the total student population at community colleges dropped by 9.4%. 
Nearly one out of 10 students at two-year schools such as Cuyahoga Community College (Tri-C®) disappeared from campus.
This decline was even more pronounced among low income, African American and Hispanic students. As a whole, these demographic groups have lower levels of educational attainment and — not coincidentally — higher unemployment rates. The pandemic has widened this equity gap. 
There has been a great deal of discussion about the impact of these enrollment declines on higher education, but very little about the long-term impact on businesses, communities and society. 
This isn't just a higher education problem. These aren't just our students. They are the future of Northeast Ohio and our nation. 
Today's students are tomorrow's nurses, welders, IT technicians and first responders. They are the next generation of skilled workers, a group vital to employers and the overall effort to grow and strengthen the regional economy. 
The drop in fall 2020 enrollment comes as the need for education in our workforce has never been greater. By 2025, it's estimated that nearly two out of three Ohio workers will need a degree or certification to meet on-the-job demands. 
In Greater Cleveland, we're far short of that bar: Only 34% of the region's population has earned an associate or bachelor's degree, according to the 2020 "Aligning Opportunities in Northeast Ohio" report from Team NEO. 
This skills gap has driven workforce readiness planning for years. Progress has been made, but not at the pace required to fill expected job openings in critical fields such as health care, information technology and manufacturing. 
Community colleges like Tri-C serve as a key entry point to higher education for many looking to gain the skills needed for better careers. That's what makes the fall 2020 enrollment drop especially concerning — for all of us. 
Here's what we're doing: 
Tri-C has redoubled its recruiting efforts as well as outreach to current and lapsed students to provide them with the academic and financial support they need to continue their studies. We launched a Full Tuition Assistance program, provided laptops and other technology needs, and distributed more than $5 million in emergency funds to keep students on track. We've communicated our extensive investments in safety protocols and online learning to overcome fear and uncertainty. 
Our recently launched Tri-C Access Centers continue to expand. Through collaborations with community partners, our Access Centers bring education and job training programs into Cleveland neighborhoods gripped by high unemployment and poverty. Three centers currently welcome those looking for a better future. A fourth is in the works. 
When COVID-19 prevented in-person programming at the Access Centers, the College pivoted to offer free online workforce success courses to help participants earn college credit and boost employable skills. 
In the coming year, the Access Centers will be joined by two interrelated programs under the College's new Institute for Community Engagement and Development. 
The institute was formed to provide pathways out of poverty for underserved populations by connecting them to education, training and jobs through community and business partnerships. By design, it will reduce barriers by bringing College resources into the community. 
In addition to the Access Centers, the institute will oversee:
Community Partners — Alliances that bring educational and workforce programming into community-based settings; and
Community Training and Jobs — Partnerships with local businesses to train their current workforce and connect community members to jobs in their neighborhoods.
Northeast Ohio needs the College to be at its best and most accessible right now. This is a responsibility we gladly accept, and our work is paying off.  Enrollment for the Spring 2021 semester shows signs of rebounding, but we need your help.   
Here's what you can do: 
Get involved with our Institute for Community Engagement and Development to create partner programs that open career pathways.
Work with us to create paid internships that provide students with the financial support they need while gaining valuable experience and increasing their marketability.
Support the Cuyahoga Community College Foundation in its mission to provide scholarships and other resources to help students learn, thrive and succeed.
Visit tri-c.edu/give to get involved. 
More than 85% of Tri-C's graduates live and work in Northeast Ohio. They serve as a foundation for progress, adding strength and stability to the better tomorrow that we are building day by day. 
Help us connect more individuals to the academic and career resources they need to achieve prosperity for themselves, their families and Northeast Ohio.
January 04, 2021
John Horton, 216-987-4281 john.horton@tri-c.edu