A Hunger to Help Others
Tri-C's Giovanna Mingrone featured by Channel 5 for food rescue work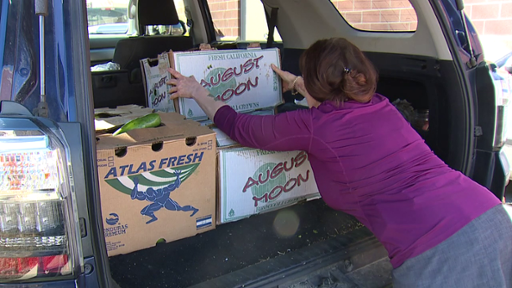 Cuyahoga Community College (Tri-C®) culinary instructor Giovanna Mingrone is making Northeast Ohio "A Better Land" by rescuing food to help the hungry.
WEWS/Channel 5 aired a segment on April 29 highlighting Mingrone's work with Stone Soup CLE, a nonprofit she established in 2015. The organization has "rescued" more than 135,000 pounds of food to stock local soup kitchens.
"A Better Land" is an ongoing series of stories by Channel 5 highlighting local residents making a difference in the community.
Studies show that roughly one-third of all food in the United States is wasted, ending up in the garbage instead of on someone's plate. Mingrone said she works to change that statistic by collecting excess food from restaurants, grocery stores and vendors.
"If we were not here, that food would have ended up in the dumpster," she told Channel 5's Frank Wiley.
Visit www.stonesoupcle.org for more information on the organization.
April 30, 2019
John Horton, 216-987-4281 john.horton@tri-c.edu