A Healthy Job Market
Tens of thousands of positions will open at Northeast Ohio medical centers over the next decade. Tri-C is working with the Workforce Connect Healthcare Sector Partnership to fill those spots.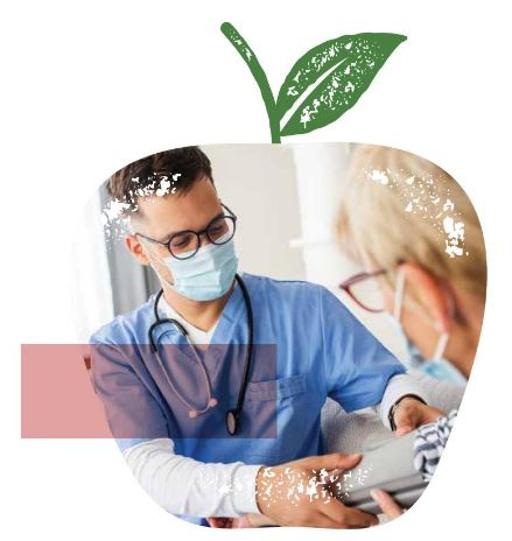 Health care is hiring in Northeast Ohio … and we're not talking a few jobs here and there. Tens of thousands of positions need to be filled over the next few years, according to employment studies. 
So where will hospitals and medical centers find these workers? That's a question being answered by the Workforce Connect Healthcare Sector Partnership and Cuyahoga Community College (Tri-C®). 
The partnership brings together the region's largest health care providers to address shared staffing issues, with Tri-C selected to serve as the project intermediary. 
But this isn't just about helping hospitals with hiring. It's about helping Cuyahoga County households — particularly in neighborhoods with high unemployment — by increasing access to stable jobs with family-sustaining wages. 
"The employment pathways we're creating will reach deep into the community and connect with those who need them most," said Tri-C's Sue Krejci, executive director of the partnership. "There are so many opportunities available to build a career in the health care field." 
The health care industry currently employs about 300,000 people in Greater Cleveland. Projections show that number swelling by 85,000 — or almost 30% — over the next decade to meet staffing demands. 
In addition, a report by Team NEO examining employment postings over an eight-month period showed that nearly one out of five available positions are connected to the health care field. The Cleveland Clinic and University Hospitals Health System ranked first and third in openings. 
These jobs cover a wide variety of positions, ranging from the front lines of patient care to behind-the-scenes and entry-level roles in food service and maintenance. 
"Each job is critical to a hospital delivering the best patient care and functioning at the highest level," Krejci said. "The system needs every role filled with skilled, trained and dedicated individuals who want to contribute to the health of the community." 
To open doors into the health care field, the partnership is working to:
Create a workforce pilot program for entry-level positions, with a focus on supporting professional development and encouraging future advancement.
Increase youth exposure to in-demand health care careers through internships and programs with the Cleveland Metropolitan School District and other school systems. The outreach could help introduce teens to lesser-known opportunities in areas such as phlebotomy and sterile processing.
Coordinate with regional training providers like Tri-C to align academic and workforce programs with industry employment needs so that people are prepared for the most in-demand jobs. 
The partnership includes six area hospital systems: Cleveland Clinic, University Hospitals, The MetroHealth System, Southwest General, St. Vincent Charity Medical Center and the VA Northeast Ohio Healthcare System. 
In addition, more than two dozen community agencies and organizations are involved in the partnership's ongoing discussions and planning. 
Tri-C's long and successful history of working with Northeast Ohio's expansive health care sector resulted in its selection as intermediary in 2019. The College hired Krejci last year to lead the effort. 
The partnership has brought a shift from competition to collaboration to address common needs in the health care industry, Krejci said. 
"We have health care providers with positions to fill and people looking for employment," she said. "Our goal with the Workforce Connect Healthcare Sector Partnership is to build the bridges that connect those two realities." 
This story can also be found in the Spring 2021 edition of Tri-C Times.
March 31, 2021
John Horton, 216-987-4281 john.horton@tri-c.edu