A Band Name That Everyone is Talking About
Tri-C student Harley Ganiere trademarks "Coronavirus" for his heavy metal band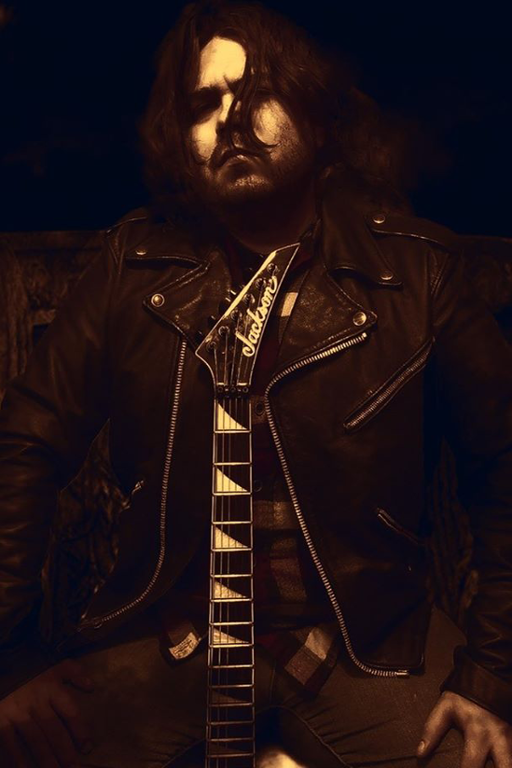 Everybody knows the name of the Harley Ganiere's heavy metal band. The Cuyahoga Community College (Tri-C®) student made sure of it.
Ganiere filed the federal paperwork to trademark "Coronavirus" as the name of his ready-to-rock group. His marketing move was noted in a recent Washington Post Magazine story looking at branding trends related to the global pandemic.
"As soon as I heard the term spreading like wildfire on the news, I knew I wanted to make it mine," Ganiere told writer John Ruch.
Lessons learned in a music business course at Tri-C this past spring helped guide Ganiere. He is working toward an Associate of Applied Science degree in the College's Recording Arts and Technology program. His goal is a career in the music industry.
Ganiere is a self-taught vocalist and guitarist. He proudly proclaims himself a metalhead "with a heart that screams anarchy." He wants to use his band Coronavirus to bring the speed metal genre back into popular culture.
Musically, the group remains a work in progress. It has three members and is searching for another, Ganiere said.
But on the business side, Coronavirus seems to be hitting all the right notes.
Ganiere secured trademarks to use the band name for music and merchandising. The Cleveland resident also registered three businesses with the Ohio Secretary of State — including Coronavirus LLC.
He said he claimed coronavirus.com as a website for the band but had it seized by the World Health Organization. (He said he was reimbursed.)
Not to be deterred, Ganiere re-established an online presence at coronavirus.com. The site remains under construction, but there is a head-banging song available for listening. (One posted review: "That first chord made me jump entirely out of my skin in the best way.")
Adopting a deadly disease as a band name does have precedent. Anthrax has sold millions of records since debuting in 1981 and became one of the major players in the thrash metal scene. Their legion of fans include Ganiere.
Legend has it that one of the founders of Anthrax — guitarist Scott Ian — saw the disease name in a biology textbook and chose it because it sounded "sufficiently evil."
It remains to be seen whether Coronavirus will find the success and acclaim of Anthrax. Progress has been slow, too, as gigs aren't in the picture right now — ironically, because of the band's namesake.
June 18, 2020
John Horton, 216-987-4281 john.horton@tri-c.edu