Meet Rebecca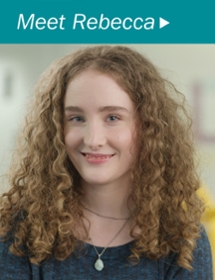 Rebecca was skeptical about college. She knew she was smart, but didn't know if the
college experience would be right for her. Then she came to Tri-C, where she quickly
discovered a valuable support network of faculty, staff and fellow students who not only
helped her succeed academically, they helped her find a purpose and a future.