Rachel Klacza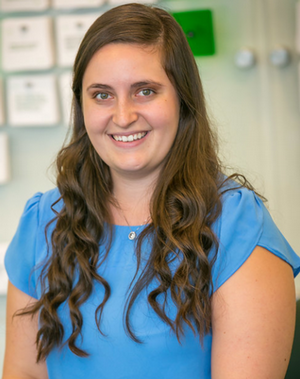 Email: Rachel.Klacza@tri-c.edu
Phone: 216-987-5858
Hometown: North Royalton, Ohio
Proud graduate of: Baldwin Wallace University (B.A., Public Relations)
What I love most about Tri-C: 

Tri-C has an incredible variety of opportunities that can help anyone achieve their educational or career goals. Our college has the resources to meet students where they are at and help them get started with their educational journey affordably. Tri-C is truly where futures begin! 

Fun Fact: I love to travel! I have been to 16 states and 6 countries so far and I'm hoping to add more places to my list soon. During my most recent international trip to Poland, I actually got engaged to my husband!

Advice for Prospective Students: Figuring out where you want to go to school or what you want to study can definitely be overwhelming. The best thing that you can do to help yourself during this process is to ask questions and ask for help when you need it. There is an entire community of people here at Tri-C that are eager to help with navigating this process, so please don't hesitate to reach out. We are here to support you!