Better Than That

Cuyahoga Community College (Tri-C®) is dedicated to providing a learning and working environment that is free from gender discrimination, sexual harassment, sexual violence, sexual exploitation and intimate partner violence.
We encourage our students, faculty and staff to join us in this effort, because we are all Better than That.
October is Domestic Violence Awareness Month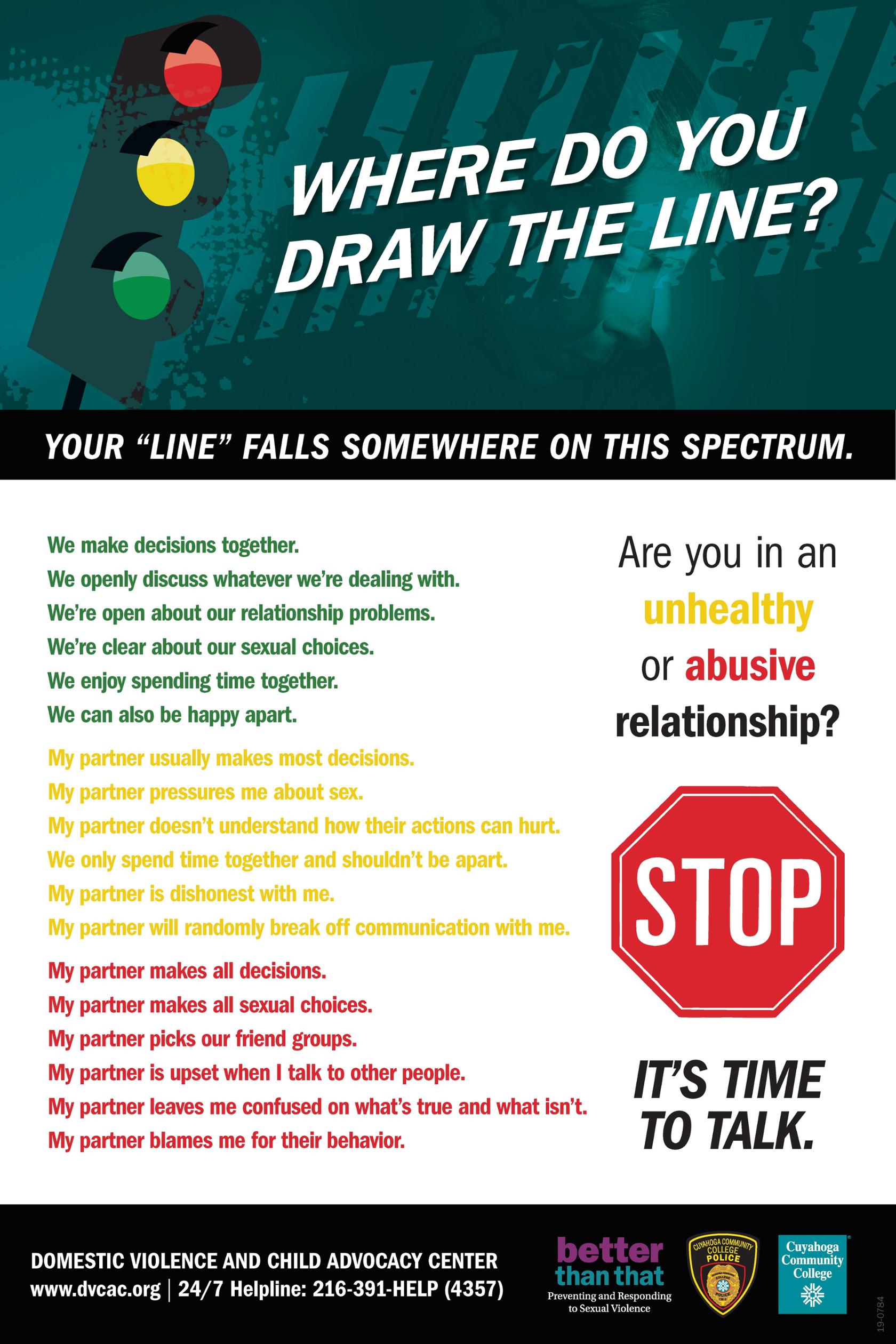 Domestic Violence Awareness Month Resources
How Healthy Is My Relationship?
View Campus Resources:
What would you do?