Student Production Office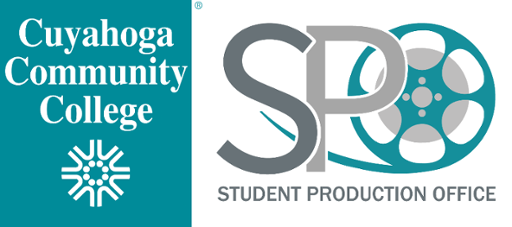 The mission of the Cuyahoga Community College Student Production Office (SPO) is to provide students in the Creative Arts disciplines with a media production experience in both a professional and educational setting. SPO will foster a networking and apprenticeship environment where students will have the opportunity to forge relationships and make contacts with established professionals and their peers as they further their careers.
The Student Production Office (SPO) is under the umbrella of the Television & Video Services Department (TVS) with offices and workstations located at the Metro Campus Media Center. SPO is unique in that students are hired by the college as a paid intern with the option to receive a course credit. These student assistants are assigned to various media arts and graphic design projects, live events, and broadcast programs for several college departments and partners. The projects provide them with real world experiences in their area of study and help build their portfolios. Student assistants are involved in all aspects of the creative process from concept to completion while being mentored by the professional staff to ensure success.
STUDENT APPLICATION PROCESS:
Students apply online through the Tri-C Human Resource Department Career Opportunities web page under "Student Assistant Positions / Student Production Office". All applicants will be subject to Tri-C hiring practices and procedures. 
Check out the featured article on the Student Production Office in the Tri-C Times.