Civility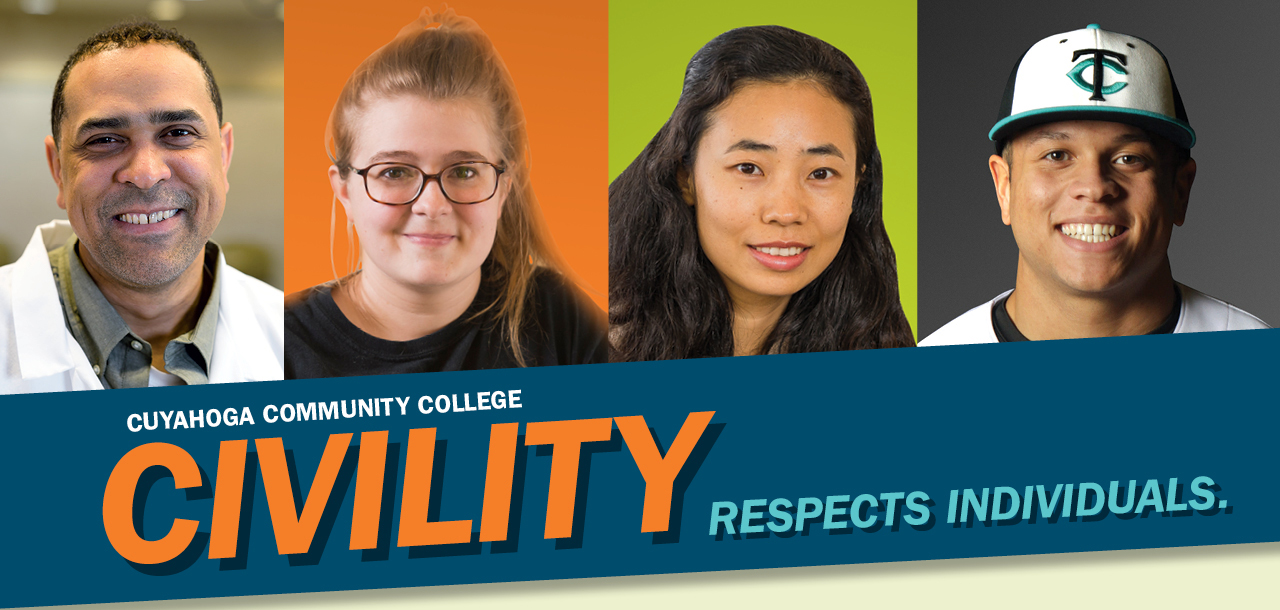 "Civility is claiming and caring for one's identity, needs and beliefs without degrading someone else's in the process." – Tomas Spath and Cassandra Dahnke, Founders of the Institute for Civility in Government
Civility starts here.
Tri-C promotes a civil environment where all students can learn and grow. The College believes that diversity and inclusion enrich not only the institution, but also society as a whole. Therefore, Tri-C is committed to appreciating diverse perspectives and valuing the collective differences and similarities that make us who we are.
Civility:
Respects others.
Supports others.
Honors differences.
Embraces diversity.
The College is committed to providing high quality, accessible and affordable education within a student-centered environment. To maintain high standards, the College must furnish an atmosphere conducive to student and educational growth, as well as one that encourages civility. The values of the Office of Student Affairs provide a framework for programs and practices that mirror institutional values. 
The core values are as follows:
Integrity
Respect
Responsibility
Fairness
Diversity
Tri-C promotes a civil environment where all students can learn and grow. Examples of behaviors that cultivate a civil atmosphere include:
Attending class on-time and actively participating
Listening in class when the instructor or other students are speaking
Turning off your cell phone and other electronic devices during class time unless otherwise instructed
Respecting the rights of others to express viewpoints different from your own
As a student of Cuyahoga Community College you are expected to uphold these core values and contribute to the growth and development of the campus. If you have any questions, please contact the Student Affairs office on your campus.  We look forward to serving you.