Cybersecurity Defense Center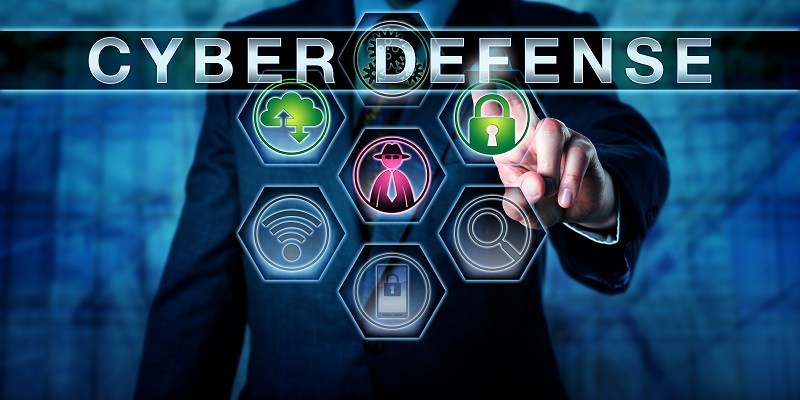 Online threats are continuing to grow, as more businesses have reported cyberattacks with the increase in remote work. Cybersecurity attacks are deliberate exploitation of computer systems, technology and networks. Some of the most common attacks include advanced phishing, malware, ransomware, password-based cyberattacks, and IoT and smart medical device attacks. Data compromised in a cyberattack can be used in crimes including identity theft, credit card fraud, counterfeit goods, piracy and patent infringement.

The Information Technology and Public Safety Centers of Excellence are working together to address both issues with the Cybersecurity Defense Center. The center was formed to provide shared learning and training space, along with courses and events for businesses and the community.
Educational Space
The College has dedicated approximately 1,000 square feet of space at its Western Campus for public-facing cybersecurity and cybercrime programming.

The unique design of this space allows it to be used for a variety of classes and training exercises. The space includes workbenches for hands-on training, along with pods and desks to facilitate discussions among small work groups. A larger classroom provides space for courses and events, and includes LCD screens.
Cybersecurity Programs
Cyberattacks affect businesses, governments, academic institutions and individuals in the community, and better education is key to preventing them from occurring. The IT Center of Excellence is committed to cybersecurity education, with programs including community seminars, short-term training, and associate degree career paths.
Academic Programs
Cybercrime Programs
Since criminals conduct cybercrimes on a local and global scale, nearly every branch of law enforcement has some capacity dedicated to working on these cases. To better prepare future law enforcement professionals for the world of cybersecurity, the Public Safety Center of Excellence is exploring concentrations in cybercrime for its criminal justice degree program. In addition, because law enforcement professionals specializing in cybercrimes need continuing education, the center is also discussing the possibility of post-degree certificates and other training courses.

Academic Programs (coming in 2024)
Cybercrime

Cyber Forensics

The Investigative Process

Ethics in Criminal Justice

Criminal Law

Criminal Evidence