Our Restaurant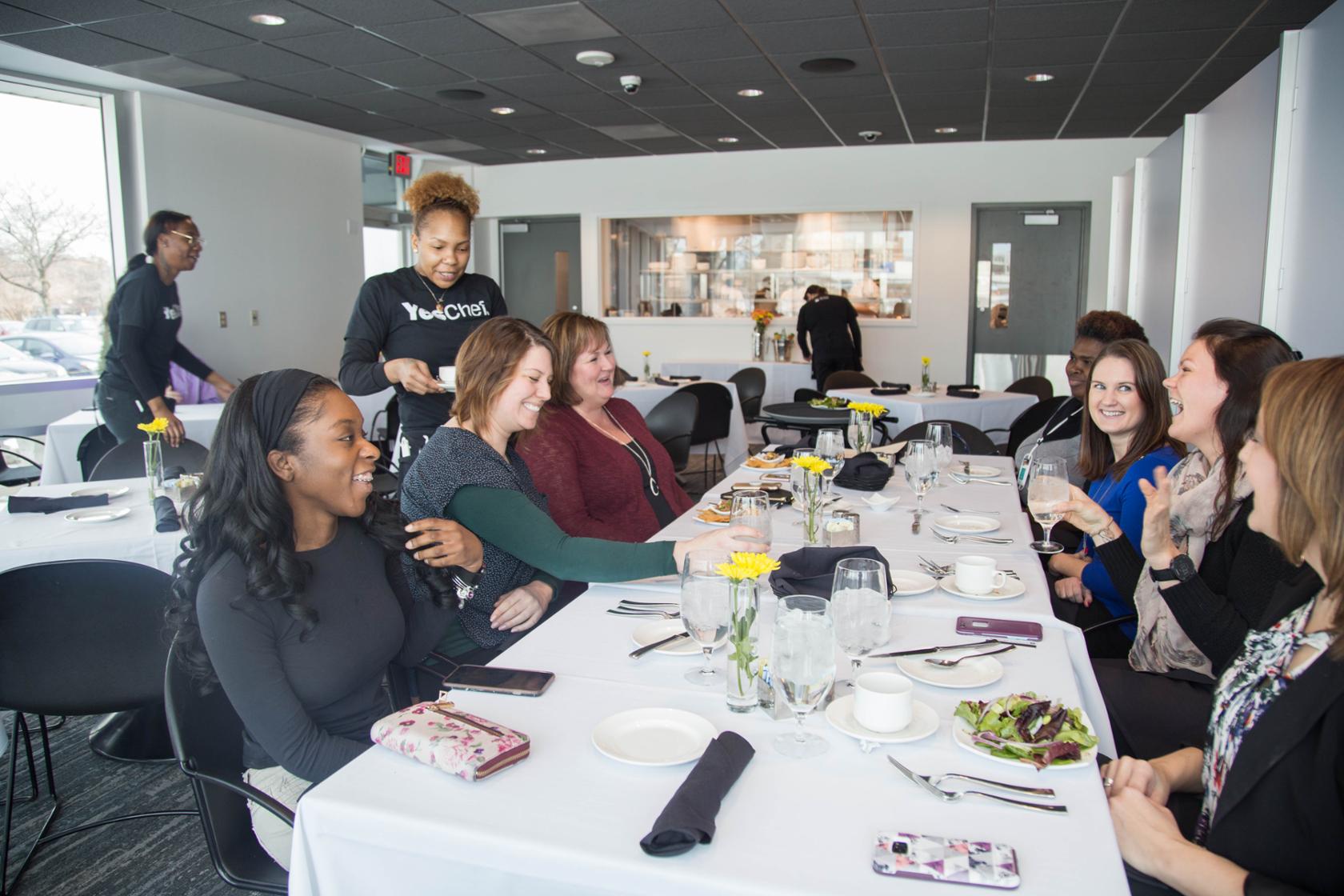 The Hospitality Management program operates a student-run restaurant, Alere ("ah-le-ray" - to feed, to foster, to nourish).  Alere is the featured restaurant at The Jerry Sue Thornton Center at 2500 E. 22nd Street. The restaurant provides training for students in restaurant operations and dining room operations, which includes fine dining and restaurant buffet service. Classes in dining room operations coordinate with advanced culinary classes to provide the menu and excellent customer service.
The restaurant offers contemporary American cuisine, rooted in exacting classical technique. It reflects the individual styles of both the chef instructors and the culinary students in the respective restaurant.
Check out some first-hand accounts from Alere students.
Alere
Alere is located at:
The Jerry Sue Thornton Center
2500 East 22nd St.
Cleveland, Ohio 44115
Alere will be open for dine-in and to-go orders Sept. 28 - Oct. 20. 
Seating is limited due to social distancing, please make a reservation when possible, 216 987-4080 for reservations and to-go orders 
Lunch hours - Tuesday through Friday, 11:30 a.m.-1 p.m.
Breakfast served - Wednesday, Oct. 6, 8:30-10:30 a.m.
Closed for private events on:
Thursday, Sept. 23
Friday, Sept. 24
Wednesday Oct. 6th (closed for lunch)
Thursday, Oct. 7
Click here to view the Alere LUNCH menu for Fall 2021
About Alere