Student Work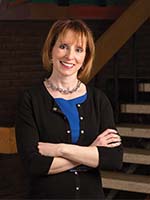 Grace Leon — Helping Youth Make a Fresh Start 

Leon's husband, Wayne, a member of the Cleveland Police Department, was killed while making a routine traffic stop. As part of her own healing process, and as her Lewis Academy project, she created an extended version of the Juvenile Safe Surrender Project. The project encourages persons wanted for nonviolent felony or misdemeanor crimes to voluntarily surrender to the law in a faith-based or otherwise neutral setting.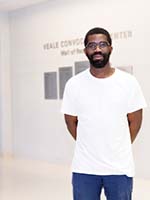 Marcus Brathwaite — Using Creativity to Change the World

Brathwaite became interested in the academy when reading about its focus on personal exploration. As a Lewis scholar, he used his previous experience working in an elementary school to design a playground that would give children a space where their imagination and natural tendencies to learn and explore would be encouraged. Brathwaite, a graduate of the Cleveland Institute of Art, is working in a think tank devoted to supporting creative communities.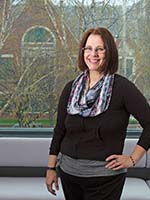 Rebecca Davis — Helping Teens Cope With Mental Health Issues

Davis says, "I know that my participation in the academy was something that changed my life." While enrolled at Tri-C, she intended to major in high school education. After completing her project — a teen mental health resources website for Berea High School students — Davis changed her major to social work. She graduated with a bachelor's degree in May 2014 and completed a master's at Case Western Reserve University in July 2015.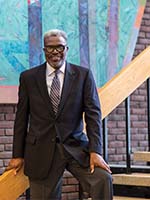 John Ballom — Teaching Students the Art of Classic Tailoring Techniques 

Ballom saw his academy project and dream come true when he started the Classic Tailoring program in the Workforce, Community and Economic Development division at Tri-C. Ballom says his program's goal is to introduce students to tailoring and alteration skills so they can become economically viable — either by starting their own business or by securing a job with a tailor or alterations shop.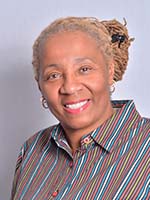 Elizabeth Tilley — Giving Men Suffering from Mental Illness a Royal Haven

Tilley has made it her mission to help a group of people who all too frequently fall through the cracks in society. In 2014, she opened Royal Haven, a home for men suffering from mental illness. Having fallen through society's cracks herself as a young woman, Tilley turned her life around and graduated from Tri-C in 2011. She went on to earn a master's degree in nonprofit administration from John Carroll University. Tilley received the inaugural Tri-C Rising Star Alumni Award for her work in establishing and operating Royal Haven.