Faculty
Full-time Faculty
Sarah Carey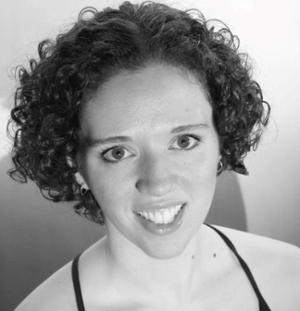 Originally from Rochester, New York, Sarah Carey holds a BFA in dance from Belhaven University and an M.Ed. from Cleveland State University. She has had further professional experience and in-depth training with the Limón Dance Company, Doug Varone and Dancers, the PUSH Physical Theatre and choreographers and dancers such as the late Alan Danielson, Risa Steinberg, Bill Evans and Lynn Deering. Carey has taught, performed, choreographed and directed works in New York, Mississippi, Ohio and the UK. Carey has taught a range of courses at Tri-C and Cleveland State University and professional company classes in modern and contemporary dance for the Ohio Contemporary Ballet (formerly Verb Ballets). At Tri-C, she directed and co-choreographed enCOURAGE, an award-winning dance-film collaboration between the Dance and Media Arts programs; The Mix, a concert featuring dance and recording arts students with special guests B-Boy Tony "Fresh" and DJ Young Guru; and Tri-C's 50th Anniversary Flash Mob at Tower City. At CSU, she served as an assistant to the director of dance and rehearsal director, facilitating student performances of works by Antonio Brown (contemporary), Teena Marie Custer (hip-hop/street dance) and more. As a teaching artist with DANCECleveland's Read to Learn...Dance to Move program, she led in-school dance and literacy classes throughout the Cleveland Metropolitan School District. 
Adjunct Faculty
Kay Eichman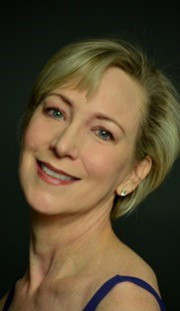 Kay Eichman received her early ballet training from Pat Leclercq in New Orleans. She later studied on full scholarships at the National Ballet in Washington, D.C., the National Ballet of Canada, the C.R.R. de Nice in France and the Joffrey Ballet Center in New York City. Eichman left the Joffrey II company to join the Cleveland Ballet under the directorship of Dennis Nahat and Ian Horvath in its inaugural season. A distinguished 15-year career ensued, including principal and soloist roles. She had the distinguished privilege to work professionally with Rudolf Nureyev, Agnes de Mille, Cynthia Gregory, Flemming Flindt, Anna Markard, Victoria Simon, Michael Ladd and José Limón. She danced in many traditional and contemporary works, including Theme and Variations, The Four Temperaments, Agon, Concerto Barocco, Serenade, Rodeo, Swan Lake, Romeo and Juliet and The Nutcracker. She also had the opportunity to perform at the prestigious Edinburgh Festival Fringe in Scotland. Eichman spent one season in Germany as a principal guest artist with the Giessen Ballet.
Hannah Jackson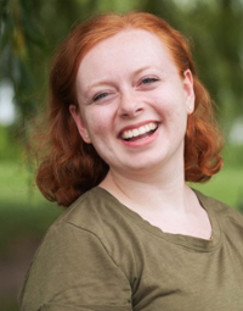 Hannah Jackson grew up all over the U.S. and trained in as many different methods of ballet as she could get her hands on. She eventually settled down in Colorado Springs, where she studied with Patty Hoffman and Holly Marble at the Colorado Ballet Society, performing various classical roles with the preprofessional company. Jackson graduated from Belhaven University with her BFA in dance and performed for two seasons with Intersect Dance Theatre, a modern dance company in Jackson, Mississippi. She then spent five years in western New York, teaching and choreographing for local studios and performing with the Genesee Dance Theatre and the Sharing Space Dance Collective. Following the completion of her M.A. in Professional Practice in Dance Technique Pedagogy from Middlesex University, she moved to Cleveland, where she spent three years training and performing with ABREPASO flamenco while teaching around Northeast Ohio. Currently, she freelances and guests with Ballet Legato.
Teaching interests: Injury prevention, musicality/artistry, technique, critical thinking, choreography, teacher training
Other interests: Figure skating, sustainability, geography, urban planning, cats, reading, singing
Sarah Morrison
Sarah Morrison earned her B.A. in theater arts and psychology and her M.A. in psychology from Case Western Reserve University. She is an adjunct faculty member in Tri-C's Creative Arts department and in the psychology department at Baldwin Wallace University. In 1997, she founded MorrisonDance with her Cleveland Public Theatre premiere, LEAPING INTO THE NET!, the world's first contemporary dance concert simultaneously broadcast online. Since that time, she has led the company to become an integral part of Cleveland's arts community, always experimenting with using the beauty of dance to showcase alternative disciplines such as science, technology, nature and the visual arts.
Alyssa Wilmot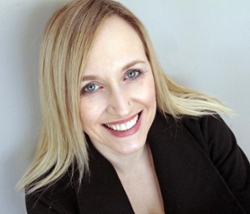 Alyssa Wilmot is a dance professor and choreographer who has been dancing her entire life. The Cleveland native has trained in a wide variety of dance forms, music, theater and fitness and has over 20 years of teaching at the college level. Wilmot holds a B.A. in philosophy, dance and political science from the College of Wooster and an MFA in dance choreography and performance from Mills College at Northeastern University in Oakland, California. She holds numerous Pilates and fitness certifications and has danced professionally in California, Philadelphia and New York, and at Jacob's Pillow, which was the highlight of her performing career. Wilmot has been an adjunct dance professor at Tri-C since 2011 and an adjunct faculty member/visiting artist in dance at numerous colleges and universities in Ohio and California. She loves sharing her passion for dance with the Tri-C community.