Inauguration of Michael A. Baston, J.D., Ed.D.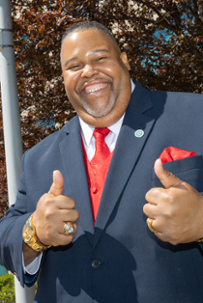 Michael A. Baston, J.D., Ed.D., became Cuyahoga Community College's fifth president on July 1, 2022. He is a national thought leader on the role of community colleges in shaping educational success; supporting regional workforce needs and economic growth; championing diversity, equity and inclusion reforms.

As a national Guided Pathways and Equity Transfer Initiative coach for the American Association of Community Colleges (AACC), Baston is noted for his work with two- and four-year college leadership teams across the nation, helping them integrate student success initiatives to advance college completion and labor market entry success.

Among many other professional honors and activities, Baston is co-chair of Jobs For the Future's Policy Leadership Trust. He is a member of the AACC Board of Directors Executive Committee and serves as chair of its Audit and Finance Committee. He received the National Council on Student Development's Terry O'Banion Gold Prize in 2015 and the NAACP Community Leadership Award in 2010.

An attorney prior to entering higher education, Baston holds a B.A. from Iona College, a J.D. from Brooklyn Law School and an Ed.D. from St. John Fisher College.

Before leading Ohio's largest community college, Baston lived in Suffern, New York, with his wife Tasha, where he served as president of Rockland Community College from 2017 to 2022.
About Cuyahoga Community College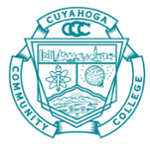 Founded in 1963, Cuyahoga Community College (Tri-C®) is Ohio's first and largest community college. Since its inception, Tri-C has provided high-quality, affordable education and programs to more than 1 million community members.
More than 1,000 credit courses are offered each semester in more than 200 career and technical programs. Tri-C also grants short-term certificates,certificates of proficiency and post-degree professional certificates.
More than 600 noncredit workforce and professional development courses are offered each year.Tri-C serves students at four campuses and at numerous off-campus sites strategically located throughout the county.
Congratulatory Messages
See additional Congratulatory Messages here.
Inauguration
April 14 - 11 a.m.        

The Inauguration of Michael A. Baston J.D., Ed.D, as the Fifth President of Cuyahoga Community College
Location:  Metropolitan Campus Auditorium
View the complete list of Inauguration Week events here.