Hispanic Heritage Celebration

Celebrate and Learn
Every year, Sept. 15 to Oct. 15 celebrates National Hispanic Heritage Month. Hispanic Heritage Month is a celebration of histories, cultures and contributions made by American citizens whose ancestors came from Spain, Mexico, the Caribbean and Central and South America. The observation started in 1968 as Hispanic Heritage Week under President Lyndon Johnson and expanded by President Ronald Reagan in 1988 to cover a 30-day period. This month celebration is significant because it is the anniversary of independence for Latin American countries Costa Rica, El Salvador, Guatemala, Honduras and Nicaragua. In addition, Mexico celebrates their Independence Day on Sept. 16 and Chile on Sept.18, and Columbus Day, or Día de la Raza, is on Oct. 12.
Hispanic Heritage Month 2021
Links and Resources
National Events and Resources
National Hispanic American Heritage Month 2021
Local Events and Resources
Cleveland Hispanic Heritage Month on Facebook
Hispanic Businesses in Northeast Ohio
Hispanic Business Center Directory 
Latino Podcasts
Top 70 Latino Podcasts
Latino Books
Best-selling Books by Latinx Authors
Community Events — Cleveland Area
Hispanic Heritage Month Opening Ceremony
Wednesday, Sept. 15 │ 11 a.m. – 2 p.m.
Free virtual kickoff event hosted by the City of Cleveland.
Celebrando! Hispanic Heritage Month
Saturday, Sept. 18 │ 4-8 p.m.
Julia De Burgos Cultural Arts Center
2800 Archwood Ave., Cleveland 44109
Free family event celebrating Hispanic heritage. Enjoy a live concert, student dance performances, art exhibitions, Latin snacks and more!
Tremont Arts & Cultural Festival
Saturday, Sept. 18 │ Noon – 7 p.m.
Sunday, Sept. 19 │ Noon – 5 p.m.
Lincoln Park
Starkweather Ave., Cleveland 44113
This free festival celebrates the cultural and artistic diversity of Tremont and the Greater Cleveland area by supporting its visual and performing artists. Event features 130+ vendors, live music and dance performances, a beer and wine garden, children's activities and more.
Celebración Annual de Fe y Cultura 2021
Saturday, Sept. 25 │ 10:30 a.m.
La Sagrada Familia Church
7719 Detroit Ave., Cleveland 44102
Celebrate Cleveland's Catholic Hispanic community with Bishop Edward Malesic.
La Casa de Bernarda Alba
Sept. 17-19, 24-26 and Oct. 1-3 │ $25 │ Showtimes vary
LatinUs Black Box Theatre
2937 W. 25th St., Cleveland 44113
A controlling mother's period of mourning creates deadly consequences in "The House of Bernarda Alba." Produced by LatinUs Theatre Company, this final work by Spanish playwright Federico García Lorca makes its Cleveland debut.
CLICK HERE TO PURCHASE TICKETS
Festival de la Calle 33
Saturday, Oct. 2 │ 1-9 p.m.
Club San Lorenzo
3121 W. 33rd St., Cleveland 44109
Free block party in the heart of Cleveland's Hispanic community. Hosted by one of the city's oldest Puerto Rican social clubs.
Cleveland Latino Restaurant Week
Oct. 3-9
History of the Brown Church Seminar
Friday, Oct. 8 | 7-10 p.m.
Saturday, Oct. 9 | 9 a.m. – 2 p.m.
Galilean Theological Center
2226 West 89th St., Cleveland, OH 44102
Free. Limited seating available.
Cleveland Public Library Events
Hispanic Heritage Month at Cleveland Public Library 
Hispanic Heritage Month Celebration
Saturday, Sept. 17 │ 6-8 p.m.
South Branch Outdoor Patio
3096 Scranton Road, Cleveland 44113
Enjoy the sights, sounds and traditions of Cleveland's Hispanic heritage, including live music and dance performances by Suavecito Project and Grupo Azteca Guadalupana, along with a sampling of Latinx treats.
CPL Play Online: Edgardo Miranda-Rodriguez
Friday, Oct. 15 │ 5-6 p.m.
This free virtual event features graphic novelist Edgardo Miranda-Rodriguez, creator of the best-selling superhero series La Borinqueña.
¡Baila Conmigo! for Hispanic Heritage Month
Thursdays, Sept. 16 – Oct. 14 │ 4-5 p.m.
Memorial-Nottingham Branch (Outdoors)
17109 Lakeshore Blvd., Cleveland 44110
This free five-week program for kids teaches Hispanic history along with some Spanish dances.
Latinx Make Art: Youth Series
Fridays, Sept. 24 – Oct. 15 │ 4-5 p.m.

Julia De Burgos Cultural Arts Center
2800 Archwood Ave., Cleveland 44109
Explore Latin American culture in this hands-on series presented by Art Therapy Studio. Join us in person or pick up a free art kit at your neighborhood branch to follow along at home!
Latinx Make Art: Adult Series
Fridays, Sept. 24 – Oct. 29 │ 4-5 p.m.

Julia De Burgos Cultural Arts Center
2800 Archwood Ave., Cleveland 44109
Explore Latinx identity and culture in this therapeutic art series by Art Therapy Studio at Julia De Burgos Cultural Arts Center.
Community Events — Lorain County
Latino Lorain
Wednesday, Sept. 15 |10 a.m. – 3 p.m.
Tuesdays, Thursdays and Saturdays, Sept. 16 – Oct. 30 │ 10 a.m. – 3 p.m.
Lorain Historical Society
329 W.10th St., Lorain 44052
Explore the history of Lorain's Latino community through oral histories, archival materials and artifacts in this special exhibit by the Latino Lorain History Project.
Viva La Cultura: Hispanic Heritage Celebration
Monday, Sept. 27 | 6-7:30 p.m.

LPLS South Lorain Branch
2121 Homewood Drive, Lorain 44055
Enjoy Hispanic food and music at this free event! Preregistration required.
Hispanic Heritage How-To: Cooking Arroz Con Gandules (Puerto Rican Rice with Pigeon Peas)
Thursday, Oct. 7 │ 6:30-7:30 p.m.
LPLS North Ridgeville Branch
35700 Bainbridge Road, North Ridgeville 44039
Celebrate Hispanic Heritage Month by learning how to cook this signature Puerto Rican dish. Free; preregistration required.
Community Events — Stark County
National Hispanic Heritage Month Reading Challenge
Sept. 1-30
North Canton Public Library
Virtual
Read any book by an author of Hispanic heritage and document it in the library's system to be entered into a gift card drawing.
Hispanic Heritage Celebration Photos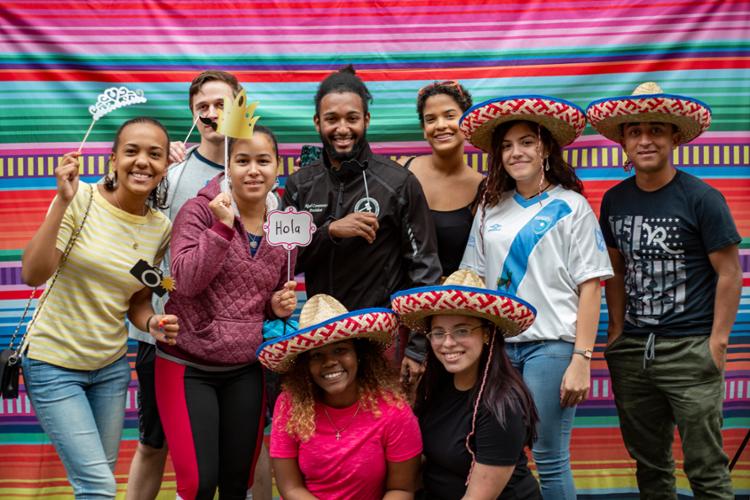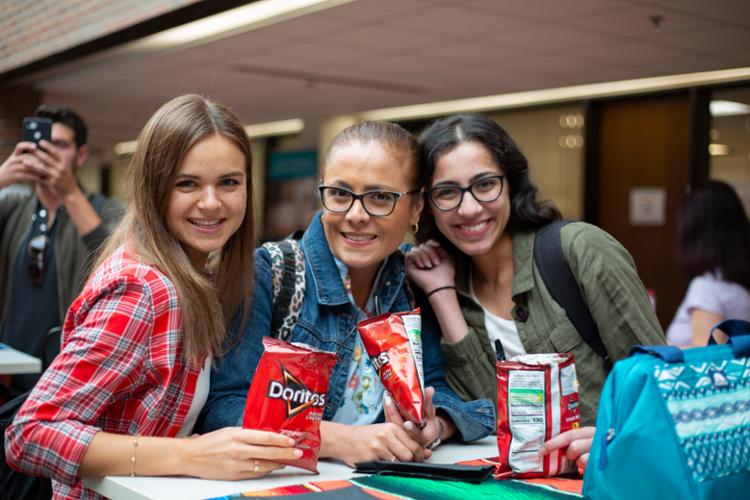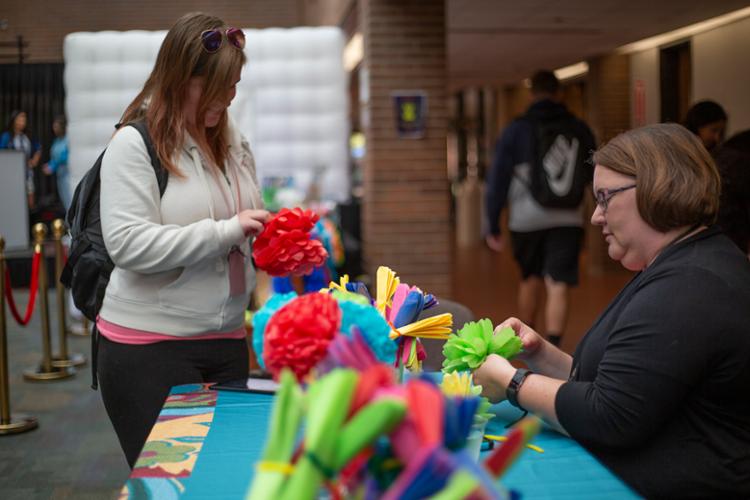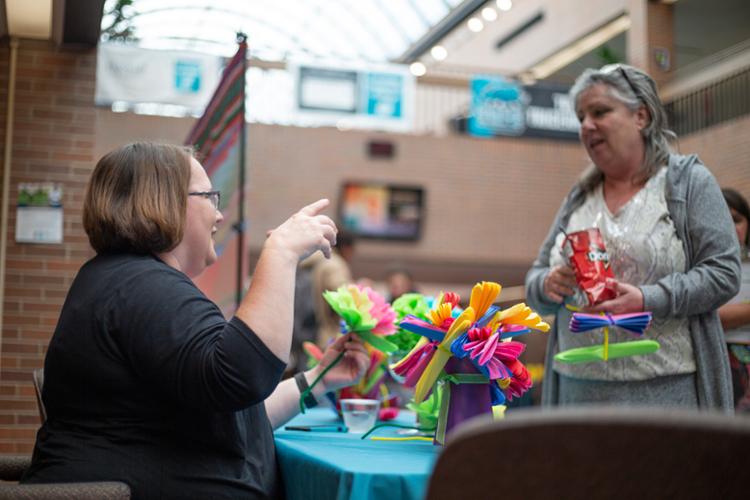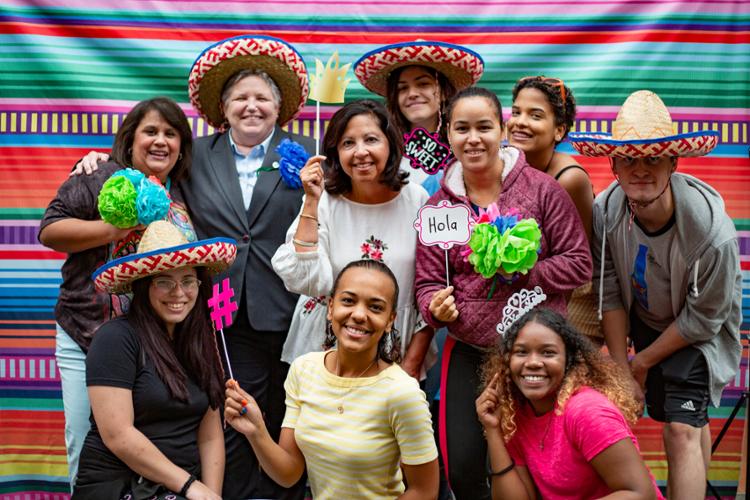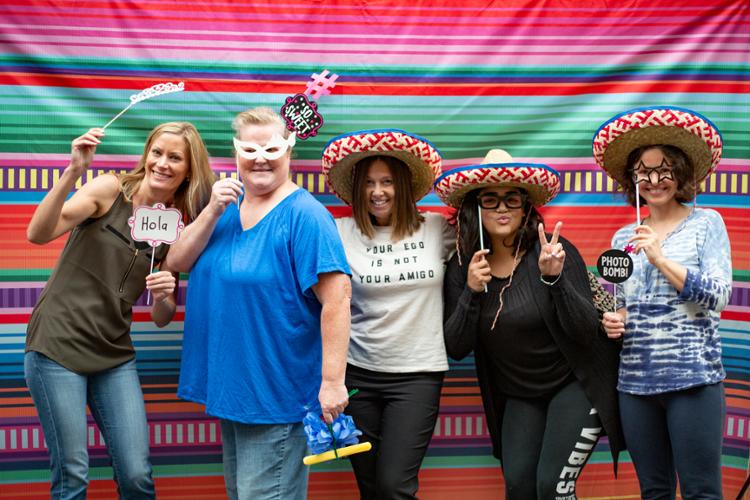 Facts and Figures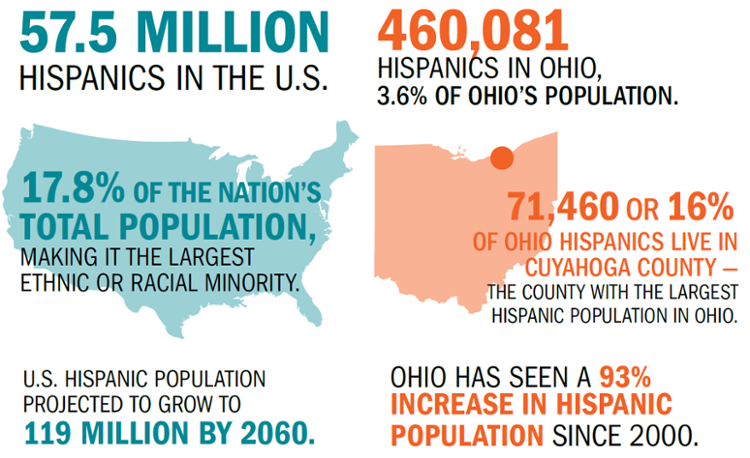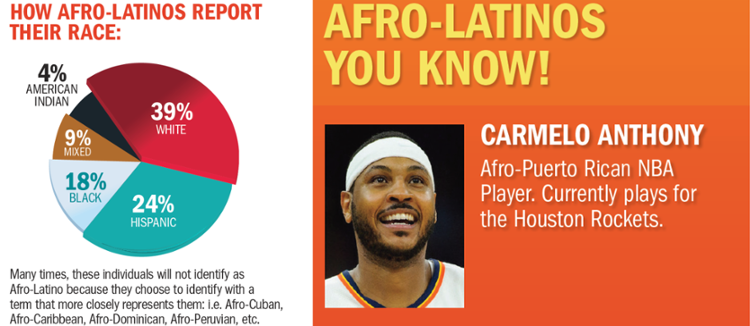 Data Retrieved From:
https://www.census.gov/newsroom/facts-for-features/2017/hispanic-heritage.html
https://development.ohio.gov/files/research/P7002.pdf
http://www.pewresearch.org/fact-tank/2016/03/01/afro-Latino-a-deeply-rooted-identity-among-u-s-Hispanics/