Gateway to College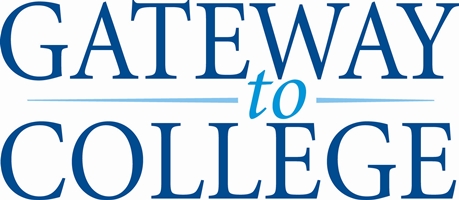 Gateway to College is designed for young adults ages 16 to 21 who have dropped out of high school or are significantly behind in credits and unlikely to graduate on time.  This dual credit program allows students to complete their high school requirements while simultaneously progressing toward a college degree or certificate.
About Gateway to College
Reintroduces youth to education
Acclimates students to a college environment
Builds their basic skills
Improves their academic habits
Reinforces their motivation
Prepares them for college success
During their enrollment in the program, students receive wrap-around support, one-on-one advising, and mentoring to keep students on track for high school completion, while at the same time assisting them with transitioning to post-secondary education.  Once students have completed their high school diploma requirements the will graduate from the Gateway to College program. 
In today's global economy, more than 80 percent of the fastest growing jobs will require education or training beyond high school.  We are looking for students who have the desire and determination to learn, work hard, and hear a high school diploma and a college degree.
To be eligible to apply for Gateway to College, you must:
Be interested in completing a high school diploma
Be willing to make a long-term commitment to complete high school and progress on to a college degree
16 to 20 years old
Attend Invictus High School
Be behind in high school credits (for age and grade), with a history of absenteeism and low GPA
Be able to complete high school diploma requirements by age 21
Reading at an eighth grade level or higher