Crile Archive Center for History Education
The Crile Archives collects, preserves and presents relevant artifacts to provide educational opportunities commemorating veterans' battlefield and home front experiences, focusing on the awareness, appreciation and historical significance of health and healing.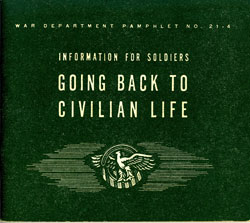 The Crile Archives, named in honor of George Washington Crile, is located on Cuyahoga Community College's Western Campus. The Western Campus opened to students in 1966, and began teaching classes in the repurposed barracks of the Crile General Hospital, which originally occupied the property. The Crile Archives strives to continue the rich histories of both Dr. G.W. Crile and Crile General Hospital of learning during and after war.
This site is an official partner of the Veterans History Project.