Featured Artists
Jacob Collier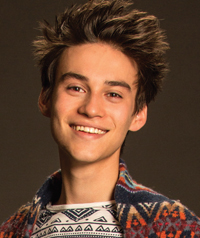 Jacob Collier is recognized as one of the world's most prodigious young musicians. Born in 1994, and based in London, Jacob has been inspired by many sounds. Elements of jazz, a cappella, groove, folk, trip-hop, classical, Brazilian music, gospel, and soul culminate to create the ultimate "Jacob" sound. He has more than 50,000 international online subscribers, and over 3.2 million views; with viral hits such as his multi-Jacob rendition of the Stevie Wonder classic, "Don't You Worry 'Bout A Thing," Collier has also found fans among Quincy Jones, Herbie Hancock, Pat Metheny, Chick Corea, Steve Vai and Take 6. In addition to working on his own album and creating ever more videos, Jacob is designing and building a never-seen solo live performance vehicle, with which he will soon be touring the world.
Steve Gadd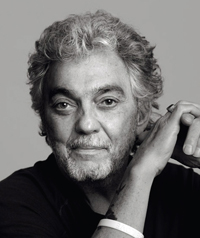 One of the most influential drummers of all time, Steve Gadd set a new standard in contemporary drumming techniques and performance. Recording legendary drum tracks like "Aja," "Fifty Ways to Leave Your Lover," "Late in the Evening" and "Nite Sprite," there is no drummer alive today who in some way has not been effected by Steve Gadd. In the 70's and 80's, Steve Cut five albums with Chick Corea, several albums with Al DiMeola, and recorded and toured with Gato Barbieri, George Benson, Stanley Clarke, Steely Dan, Joe Cocker, Maynard Ferguson, Roberta Flack, Jim Hall and Paul Simon. In the '90s he became Eric Clapton's first call drummer, solidifying his reputation as one of the most skilled drummers of his generation. Most recently he has been touring with James Taylor.
Larry Goldings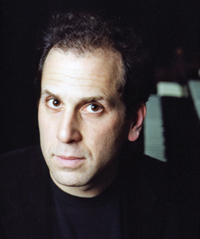 Larry Goldings is a Grammy-nominated pianist, keyboardist, composer and arranger. Among jazz enthusiasts, Goldings' organ trio with Peter Bernstein and Bill Stewart has been recognized for charting new ground, with synergistic playing and hard-swinging, thoughtful music. Goldings' talents have been sought by an impressive range of musicians, including James Taylor, Norah Jones, John Mayer, Madeleine Peyroux, Tracy Chapman, Ricki Lee Jones, Charlie Haden, Herbie Hancock, Sia, Christina Aguilera, Elton John and Leon Russell. He has recorded 18 albums as a leader, hundreds more as a sideman, and has collaborated on a long-term basis with Maceo Parker, Jim Hall, Michael Brecker, and John Scofield.
Jamey Haddad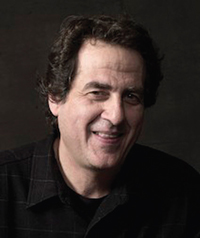 Cleveland-born percussionist Jamey Haddad holds a unique position in the world of jazz and contemporary music. Haddad's musical voice transcends styles and trends, and the universal quality of his playing has attracted many international collaborations. Haddad is a professor at the Oberlin Conservatory and the Cleveland Institute of Music, and taught for 18 years at the Berklee School of Music. He collaborates with Paul Simon, Simon & Garfunkel, Osvaldo Golijov, Yo Yo Ma, Sting, Dawn Upshaw, Esperanza Spalding, Danilo Perez, Joe Lovano, Elliot Goldenthal, Assad Brothers, Simon Shaheen, Steve Shehan, Paul Winter Consort, Nancy Wilson and Dave Liebman. He has been awarded a Fulbright Fellowship, A Cleveland Arts Prize, three NEA grants and a Tri-C JazzFest Jazz Legend Award.
Christian McBride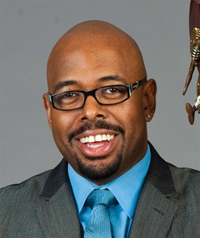 Bassist Christian McBride has been one of the most omnipresent figures in jazz for 20 years. The three time Grammy Award-winner has left indelible impressions on jazz and the arts in the roles of educator, curator, administrator, spokesperson, musician and band leader. He has been a coveted sideman and arranger for musicians across the spectrum, from Sting to Pat Metheny, Isaac Hayes to the Shanghai Quartet. McBride served as the creative chair for Jazz with the Los Angeles Philharmonic from 2006 to 2010. Since 2013, he has been the jazz adviser for the New Jersey Performing Arts Center and their James Moody Democracy of Jazz festival. McBride is host for NPR's "Jazz Night in America," and SiriusXM's "Conversations with Christian." He runs the Jazz House Kids program with his wife, Melissa Walker.
Keita Ogawa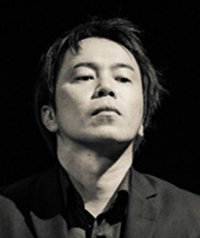 Hailing originally from Nagasaki, Japan, Keita Ogawa started his music career on the drums at age 15. After performing regularly in Tokyo for several years, Keita went to the Berklee College of Music, he studied with Manuel "Egui" Castrillo, Jamey Haddad, Tito De Gracia, David Rosado and Mark Walker. Keita relocated to Rio de Janeiro for three months and studied with some of the country's most respected musicians. Since his arrival in the United States, Keita has performed with some of the biggest names in contemporary music, including Yo-yo-ma, Assad Brothers, the Maria Schneider Jazz Orchestra, Snarky Puppy and the Cleveland Orchestra. He has a passion for crossing musical borders and uniting differences in cultures.
Dean Parks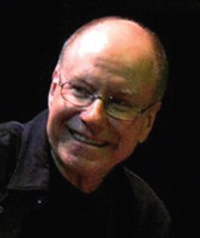 A master of all styles of music, Dean Parks has enjoyed a four-decade career as a session guitarist in Los Angeles. Producers, artists and fellow musicians rely on Parks to bring something unique to each project. His staggering list of gold and platinum records spans rock, pop, R&B, country, jazz and film. He has worked with Steely Dan, Stevie Wonder, the Crusaders, Herbie Hancock, Mary J. Blige, Sting, Bette Midler, Paul Simon, Eric Clapton, Michael Jackson, Joan Baez, Burt Bacharach, Billy Joel, Carole King, Barbra Streisand, Lyle Lovett, David Crosby, Graham Nash, BB King, T-Bone Burnette, Andreas Bocelli, John Williams and Randy Newman. He has played the Oscars, Emmys, Grammys, at the Library of Congress and Austin City Limits.
Al Schmitt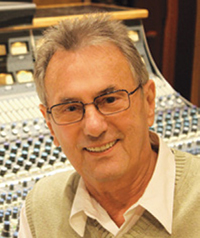 Brooklyn-born Al Schmitt, Grammy-winning engineer and producer, employs a work ethic that consistently produces pristine, innovative and inspiring recordings. Over five decades and more than 150 gold and platinum recordings, Schmitt continues in a career launched when he was a child hanging out with his uncle, record producer Harry Smith. His formative career years were spent under the tutelage of many of the era's legends at renowned recording studios in New York. He has produced albums for Jefferson Airplane, Hot Tuna, Jackson Browne, Neil Young and Al Jarreau. He has engineered or mixed recordings by Henry Mancini, Horace Silver, Miles Davis, Tony Bennett, and Diana Krall. His long list of Grammy wins includes the 2012 "Kisses on the Bottom" by Paul McCartney. He is among 30 people who will receive a star on the Hollywood Walk of Fame this year.