Capturing Change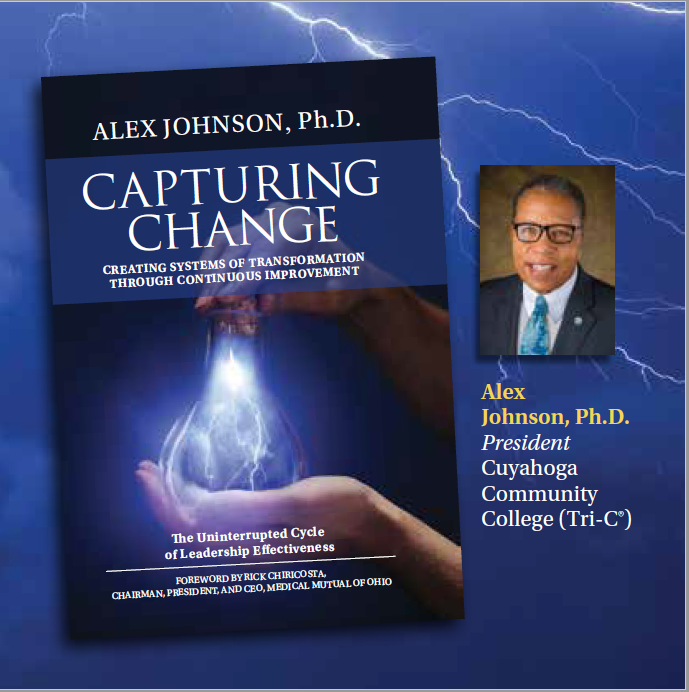 Creating Systems of Transformation through Continuous Improvement
Financial crises, natural disasters, technological advancements, industry disruption—while it may feel like our society is facing unprecedented times, leaders throughout history have been confronted with the imperative for change.

While this has given rise to numerous systems dedicated to change management, why is it that so many organizations still falter and even fail in the face of change?

In Capturing Change, Dr. Alex Johnson exposes the counterproductive flaws of prevailing change management methodologies, which leave leaders unable to effectively implement and sustain change initiatives. Despite much anticipation and planning, many struggle to adapt their organizations, team members, and consumers to the anxieties and disruptions of a new normal.
Building upon the "Uninterrupted Cycle of Leadership Effectiveness (UnCLE)" introduced in his acclaimed 2018 book Change the Lapel Pin, Johnson offers new ideas and solutions to change management issues that challenge new and experienced leaders alike.

Capturing Change provides the framework for becoming a "leader of transformation"—who will not just overcome the challenges of change but will harness it as an essential and welcome component of a healthy organization that's built to last.
The book includes a foreword by Rick Chiricosta, chairman, president and CEO of Medical Mutual of Ohio, and is endorsed by numerous other Cleveland business leaders including Andrew Randall, president and CEO of the Cleveland Private Trust Company; Beth E. Mooney, former chairman and CEO of KeyCorp; and John Skory, vice president of utility operations at FirstEnergy Service Company.
Books can be purchased for $17.50 at any Cuyahoga Community College bookstore location or online. Proceeds from the book will go toward student scholarships through the Cuyahoga Community College Foundation.