Tri-C Votes
It's time to get in the voting lane. Register by October 5th. #TriCVotes
In a Democracy - your vote is your voice. We are a nationally ranked institution in Student Voter Engagement and work to give you all the tools you need to succeed in our democracy and put your voice to use.
The Voting Experience
A Student-Led Voting Event
In 2020, four Tri-C students - Arwa E., Charese H., Dalu O. and Sebastian C. - are serving as Democracy Fellows through Tri-C Government Relation's office in conjunction with the Fair Election Center's Campus Vote Project. Our collective goal - to help support student voter engagement. Through a series of student-hosted videos, we'll help you learn everything you need to know in order to vote and raise your voice in our Democracy. 
In its third year, our annual pop-up voting event - The Voting Experience - will be fully virtual. It launches September 17, Constitution Day, with new student-led videos added through September 22, National Voter Registration Day.
Do you have questions on voting? Stop by The Voting Experience ... and enjoy a project for students, by students. In a short time, you can learn what you need to know. Head to The Voting Experience Playlist - our full YouTube video series.
How to Get Ready and Vote
How to Research Your Ballot From Home
When a Few Votes Made a Difference
Why I Vote
Register to Vote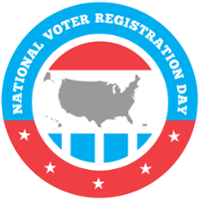 National Voter Registration Day
Tri-C is proud to be a national community partner in this annual effort to raise up voter registration in America on September 22 in 2020. 
Check out how to register and view the key voting dates by clicking the box below. You'll also be guided through your three ways to vote - Vote-by-Mail, Early In-Person Voting (10/6 - 11/2), or on Election Day - November 3rd.