Veterans Services and Programs
Our Mission
For 50 years, Cuyahoga Community College has provided some 40,000 veterans of the U.S. Armed Forces with access to affordable education and workforce training programs that allow them to transition successfully from military to civilian life.
Through the College's Veterans Initiative and its Veteran Services & Programs Office, Tri-C continues its commitment to veterans and their families, customizing its support services to serve those who have served so proudly.
Whether you're a discharged veteran, still serving on active duty, or a member of the Guard and Reserve, you and your families are welcome at Tri-C. The College stands ready to assist with high-quality educational, fast-track certification, degree program opportunities, and support services
Commitment to our Veterans
Veteran Student Campus Engagement:
Cuyahoga Community College veteran student attendees at the 2015 Presidential Scholarship Luncheon that took place October 8th, 2015 at the Renaissance Hotel in downtown Cleveland, where Earvin "Magic" Johnson was the Guest Speaker. Featuring: Back Row: Eugene Case III, Devin Johnson, Briana Meredith. Front Row: William Mortenson, Erin Jones, Telesford Collazo-Garcia, Nattakarn Friese, Eugenia Bednar.
Unique Workforce Opportunities: Tri-C Truck Driving Academy Veteran and Military Spouse Training Program:
This unique grant received by the Department of Transportation Services to train military and their spouses could be your ticket the fast lane in new career pathways. Check out Eligibility requirements flyer or website more contacts and details
Veteran Community Engagement:
On Friday, Nov. 6, our Veterans Coordinator Mick Munoz appeared on WKYC's Yo Soy Latino. He discussed how the Latino veterans population is growing and spoke with show host Myra Rosario about the Tri-C Veterans Initiative and the services available to veterans and the community.
A WAVE of support for Veterans
Upcoming Events
Getting Started: Steps to Success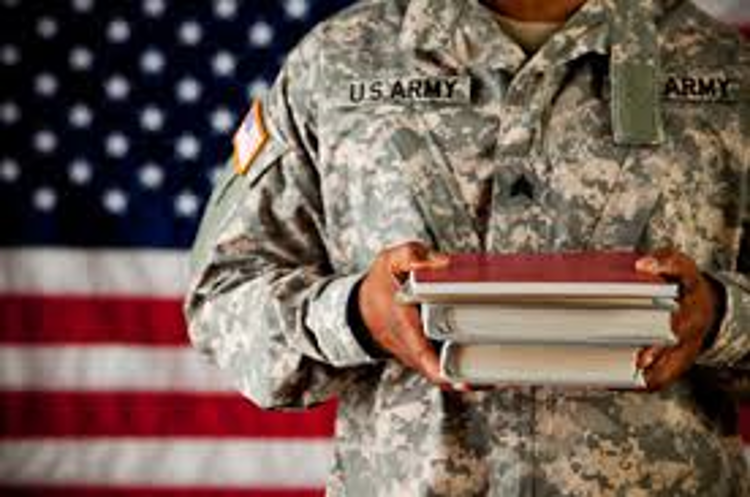 What we expect from you:
Professionalism – Around campus and in the classroom. A proactive attitude – This is your education. Be proactive, not reactive, about getting your education benefits processed in a timely manner or in alerting us regarding any schedule changes to prevent delayed benefits. We look forward to helping you achieve your educational goals through the Veterans Initiative here at Cuyahoga Community College, Where Future's begin! Please refer below to get started and don't forget we are here to answer your questions!