Faculty
Media Arts and Studies Full-Time Faculty
Miriam Bennett- Metro Campus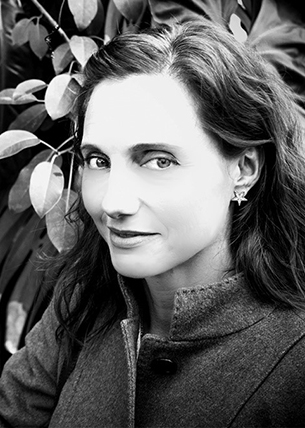 Miriam Bennett is an American artist who grew up in Delaware, Seattle, and London. At age 11 she performed a lead role in the Gian-Carlo Menotti opera, The Boy Who Grew To Fast. At age 15 she spent several formative weeks in St. Lucia West Indies with Operation Crossroads Africa / Caribbean. She attended Oberlin College, the University of Delaware, and the Dante Alighieri School in Sienna, Italy. She was awarded a BA with High Honors for Art and Art History at Oberlin College in 1994. She holds an MA and MFA in Intermedia and Video Art from the University of Iowa.
Her mentors, conceptual artist Hans Breder and filmmaker Leighton Pierce influenced her tendency to move between genre and format and to explore liminal spaces. She was one of six artists invited to participate as resident artists in the city of Dortmund, Germany where she developed three site-specific installations for the public art exhibition, Orte des Begehrens. Her multimedia installations, "carbon cycle" and "drawn," are in the University of Iowa Museum of Art permanent collection. Bennett served as the director of the THAW festival of the moving image from 1998-99. In 2000 Bennett moved to Ohio where she founded Moving Studio Productions and began working at Tri-C.
Miriam Bennett's films and music videos have been featured in the Cleveland Film Festival, The Art Museum of the Americas (Washington, DC), The National Gallery of Victoria (Melbourne, Australia), The Akron Art Museum, and in several US galleries in Cleveland, New York, and Chicago. Her clients have included Tri-C Jazz Fest, Cleveland Museum of Art, Vivia & Gala Performance Series, Scenarios USA, Job Corps, Girl's Health Summit, and Her Ideas in Film. Online, her work has been featured in the Wall Street Journal Speakeasy Arts and Culture Online, Esquire Magazine Online, Cleveland Scene, Nashville Arts Magazine and Akron's Devil Strip Magazine. Her documentary films on youth voice, made in conjunction with Scenarios USA films air regularly on Showtime.
Miriam is the faculty mentor to the Tri-C Digital Cinema Group and to Tri-C's Private Screening Film Festival.