Eastern Campus Art Gallery
Current Exhibit:
From Walls to Bridges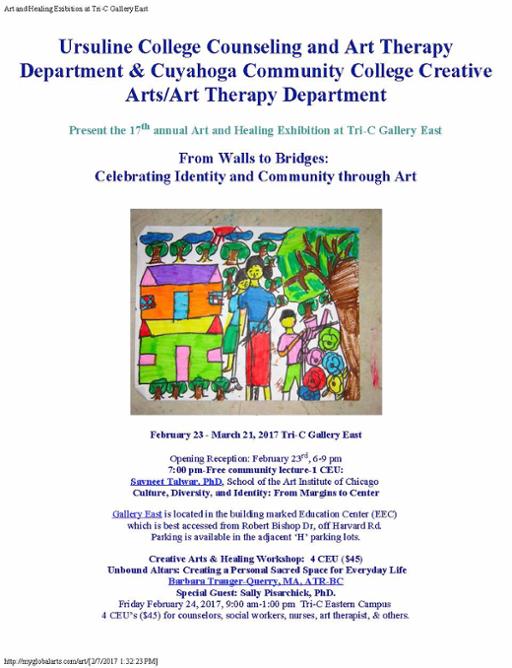 Gallery East presents the Art Therpay Dept. of  CCC and Ursuline College, "From Walls to Bridges" : Celebrating Identity and Community through Art. www.myglobalarts.com/art    Staged in Gallery East located at Tri-C Eastern campus, the show includes all types of media, from traditional to experimental, Cuyahoga Community College's East Gallery from Februrary 23 to March 21, 2017. 
 Opening Reception - Thrusday, February 23, 2017  - 6pm to 9pm
Gallery East days/hours - Mondays through Thursdays -
10:30am to 3:30pm
For more information, contact Terri Patton (216) 987-2473