R3D@ Tri-C-Regional 3D Printing and Additive Manufacturing Conference
R3D @ Tri-C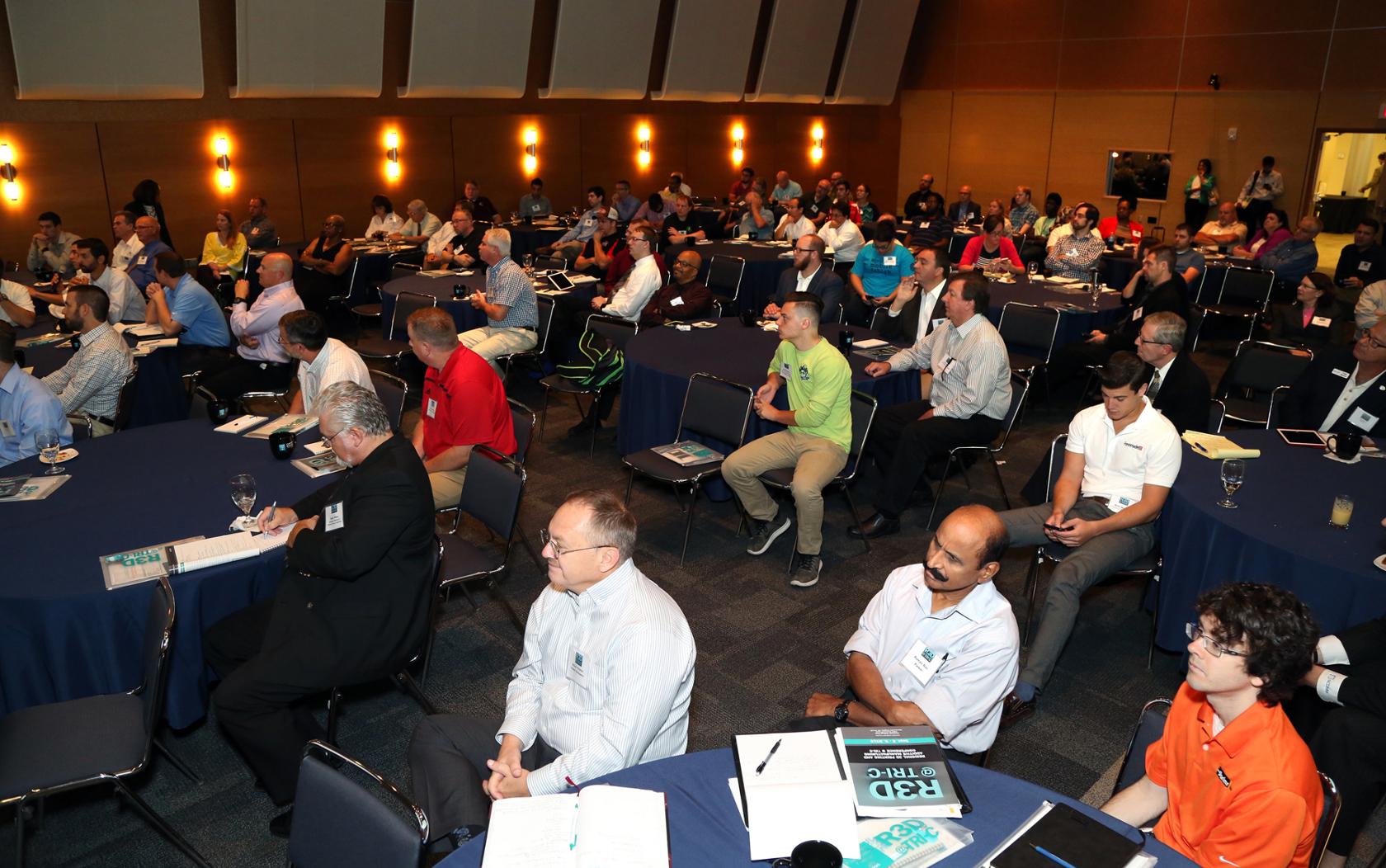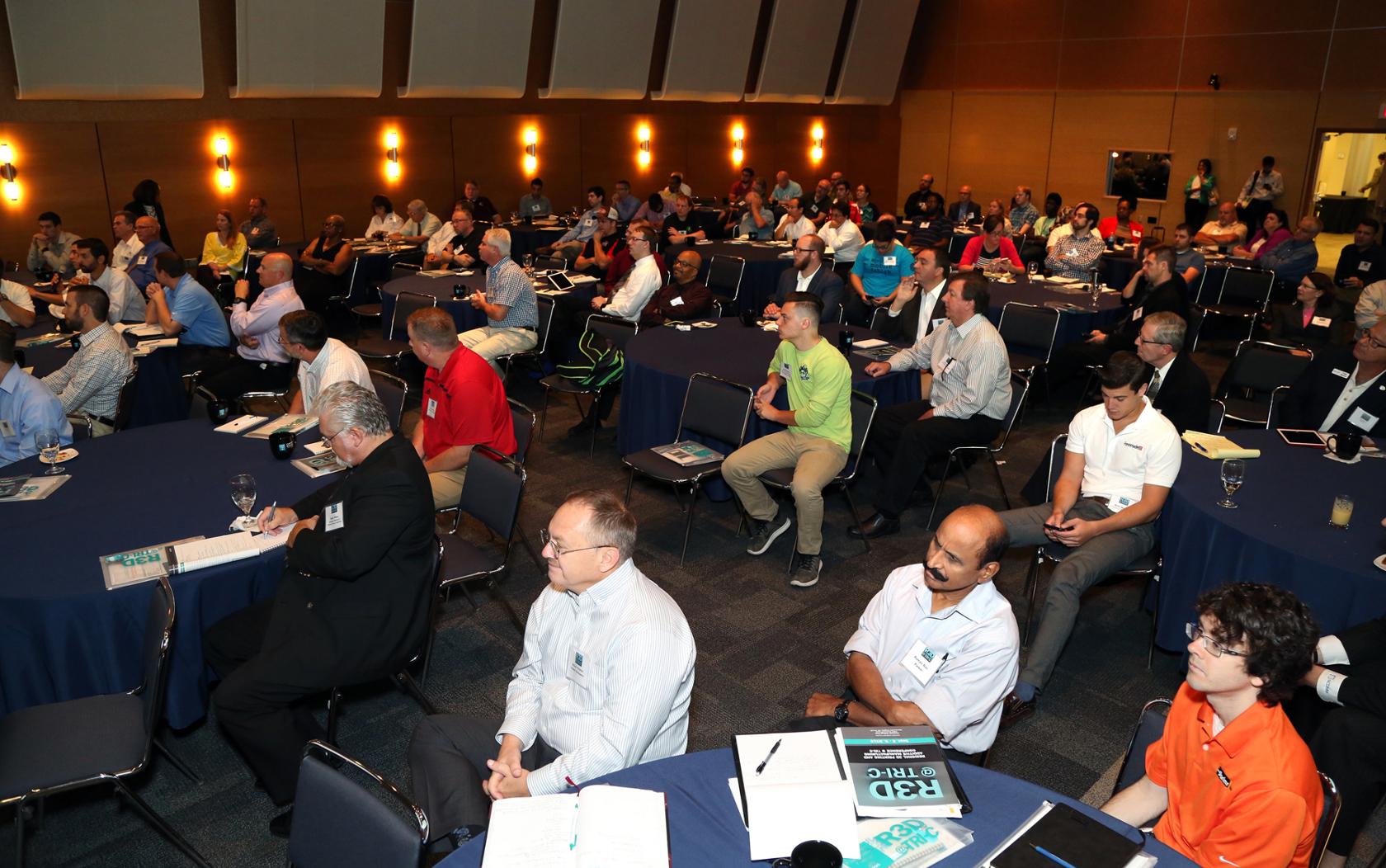 Tri-C's Workforce Community, and Economic Development Division will hosted the second annual R3D@Tri-C Conference on Thursday, September 8 – Friday, September 9, 2016 at Tri-C's Corporate College East in Warrensville Heights., Ohio.  R3D@Tri-C Conference engages industry professionals and educators with informative sessions about the latest advances in additive manufacturing technologies, product innovation, and materials.  Thursday kicked off the event with a networking session and hands on activities presented by ASM Foundation and Tri-C's 3D Additive Manufacturing team.  Along with a keynote presented by Karl West, Jeff Yanof, and Ryan Klatte of the Cleveland Clinic.  Friday Dr. Edward Herderick, Additive Technologies Leader with GE Coporate Supply Chain and Operations presented the keynote and industry leaders will present throughout the day. 
Currently we are planning for the third R3D @ Tri-C.  Please stop by later for more information
Date:
Who should attend?
Companies using additive manufacturing technology and those interested in getting started
Educators who have a vested interest in current and future trends in additive manufacturing, including 7-12 grade educators and higher education faculty/staff
Location:
Cost:
Sponsorship opportunities contact Alethea Ganaway for more information alethea.ganaway@tri-c.edu
Keynote Speaker 2016
Dr. Edward D. Herderick
Additive Technologies Leader,
GE Corporate Supply Chain and Operations
Industrialization of Additive Manufacturing: Past, Present, and Exciting Future
Over the past 30 years additive manufacturing has matured from a handful of lab scale prototyping technologies to a full blown suite of production hardened manufacturing methods. This talk will cover some of the early history for metals additive manufacturing and provide context for similarities and differences between additive and traditional subtractive metallurgical manufacturing. A series of case studies from across the GE Store of industrial companies will then be presented. Additionally, views on the current state of the technology as well as where things are headed will be provided.
Thursday's Reception Keynote 2016
Cleveland Clinic, Lerner Research Institute
Karl West, Project Staff, Biomedical Engineering; and Director, Medical Device Solutions
Jeff Yanof, Sr. Principal Research Engineer, Biomedical Engineering
Ryan Klatte, Principal Research Engineer
Industry Expert Lunch Panel 2016
Growth Opportunities in Additive Manufacturing Throughout Northeast Ohio
Presented By
Tim Fahey, Vice President Industry & Innovation, TeamNEO
Darrell Wallace, Associate Professor, Mechanical and Industrial Engineering, Youngstown State University
Barb Ewing, CEO, Youngstown Business Incubator
Presenters 2016
Matt Hlavin, CEO, Thogus, rp+m, JALEX Medical
Mark Horner, VP of Business Development, The Technology House
Maciej Zborowski, Industrial Designer NASA-SCC, Adjunct Faculty Tri-C Additive Manufacturing
Chris Spence, Principal, The New Growth Group
Dustin Lindley, Advanced Manufacturing Center Manager, Uni. of Cincinnati Research Institute
Howard Kuhn, Ph.D., Technical Advisor, America Makes, Adjunct Faculty Univ. of Pittsburgh
Dave Pierson, Senior Design Engineer, MAGNET
Jake Eva, Operations Manager, Custom Orthopedic Solutions
Rodrigo Gutierrez, Factory Engineer, America Makes
Melissa Gorris, Marketing Manager, Additive Manufacturing Team Lead, NSL Analytical Services, Inc.
Rodrigo Gutierrez, Factory Manager, America Makes
Eric MacDonald, PhD., P.E., Friedman Chair for Manufacturing, Professor, Electrical and Computer Engineering, Youngstown State University
Sponsors and Partnerships 2016
Community and Coporate Partners 2016
Interested in being a sponsor for R3D @ Tri-C 2017  If so please contact Alethea V. Ganaway at 216.987.4424 or alethea.ganaway@tri-c.edu.
Recap of R3D @ Tri-C 2015