Mediasite

The Office of Online Learning and Academic Technology, in conjunction with the Distance Learning Committee and the Faculty Focus Group is excited to announce that Mediasite is now Tri-C's preferred video platform!  Mediasite is a complete video creation, hosting, and delivery solution that integrates seamlessly into Tri-C's Blackboard Learn environment.  Watch our Introduction to Mediasite video for a quick overview of why Mediasite emerged as the top choice to tackle Tri-C's complex online learning video demands!
Introduction to Mediasite
Create a Mediasite Profile
If you are a Tri-C instructor, faculty, or staff member, go to https://www.tri-c.edu/mediasite and enter your S# and Tri-C network password to create your profile in Mediasite. Once you have a profile, you can begin creating engaging video content to share with your students!
Transition to Mediasite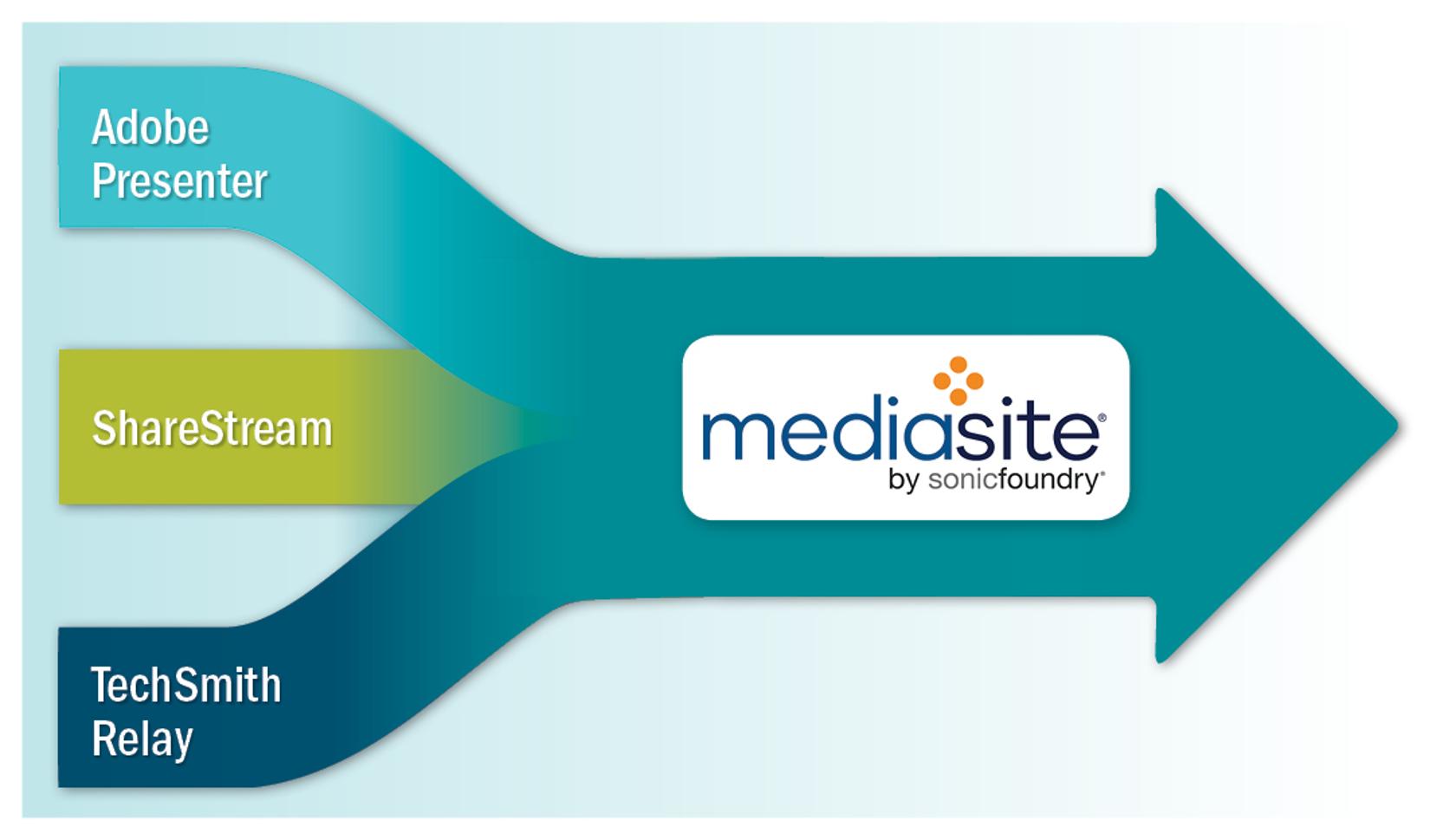 Mediasite will replace Adobe Presenter, ShareStream and TechSmith Relay as the College's single video platform. No existing content will be deleted without your approval, however we must have your wishes known regarding the migration of your content from any of the above listed platforms to Mediasite. Without your direction, your content will be archived but unavailable to your students. All migrating content will be transferred to Mediasite and will become accessible through Blackboard after you link to it via the Mediasite mashup.
Contact Michelle Reed at 216-987-4309 or michelle.reed@tri-c.edu for more information.
Mediasite News

Campus Technology recently featured Tri-C's move to Mediasite in their latest Video Management column! Check out their interview with Michelle Reed, Tri-C's Online Video Strategist, to find out how Mediasite will improve the online video user experience for both faculty and students.
Mediasite User Training - Search TEC for MEDIA1000
| | | | | |
| --- | --- | --- | --- | --- |
| Day | Date | Time | Campus | Room |
| Thurs. | 11/29/2018 | 9am-noon | West | WTLC GT 205 |