Blockchain Technology
Start a New Career as a Blockchain Developer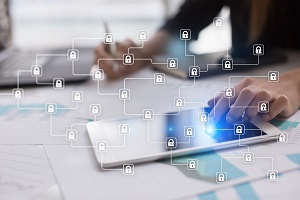 A blockchain embeds records in digital code and stores them in transparent, shared databases where they are protected from deletion, tampering and revision. Every agreement, process, task and payment has a digital record and signature that can be identified, validated, stored and shared. Many industries, including banking, financial services, retail and logistics, are already using blockchain technology for their transactions.
Benefits and Features
Eight-week accredited blockchain technology course.
Developed with IBM, a leader in blockchain technology and solutions.
Offers hands-on, real-world experience through practice, problem-solving and mentoring.
Classroom and virtual learning.
Course capstone project completed in teams.
IBM will serve as technical experts to faculty during course.
IBM mentorship program includes assistance with job application process, mock interviews and life after graduation.
Course
IT-1815: Introduction to Blockchain

To register for this course, you must first apply to Tri-C®.
Coming Spring 2019
Cleveland Codes Software Developers Academy with Emphasis on Blockchain
Upon Completion
Earn a co-branded IBM/Cuyahoga Community College blockchain certificate — a verified digital credential.
Understand blockchain principles and practices and how they're applied.