Project Management

The difference between project success and the inability to see projects through to successful completion is professionals who have the fundamental project management skills required to drive progress and deliver value.
No matter your department, your background or your experience level (beginner, intermediate or advanced), you will add value to your organization with applicable project management skills. Corporate College® offers an array of courses and consulting services that will benefit you and your company. Some related certificates include PMP, CAPM, PMI ACP, CSM, SAFe Scrum Master, SAFe Product Owner, SAFe Scrum XP.
Request Program Information or Ask a Question
Contact us via phone as well at 216-987-2909.
                                      PMI Exam Certification Requirements 
PMI Certification Exams now offered online! 
Visit the PMI website for more details
The PMP Exam is changing January 2, 2021.
Visit the PMI website for more details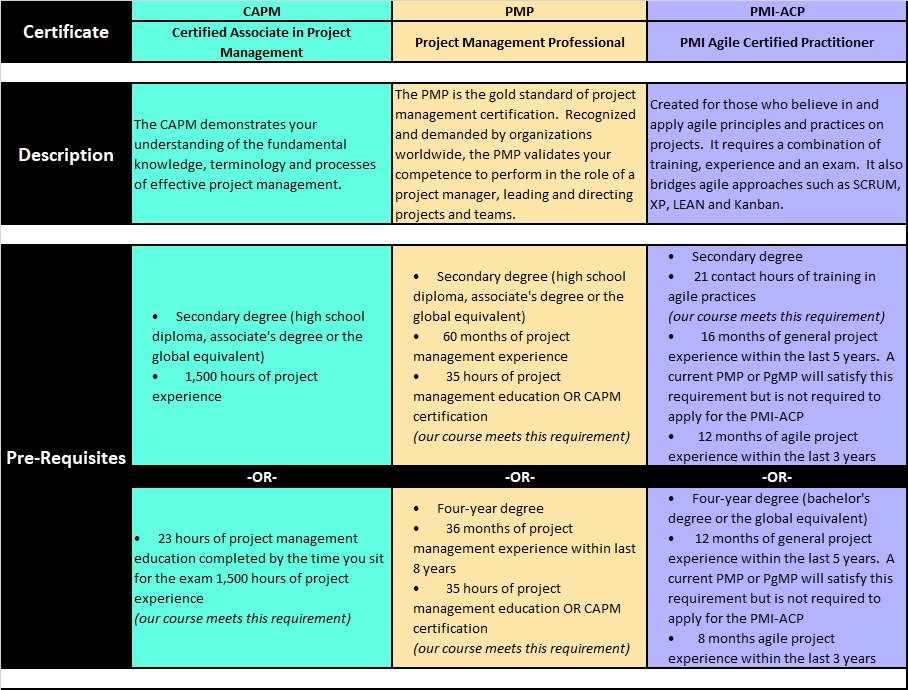 View Courses and Register
Courses for 2020-2021 are available in multiple formats: Virtual and In-Person
Overview Courses
Certificates
Planning Tools
View Online Project Management Offerings
*Course access obtained via email within two business days of registration.