00
00
:
00
:
00
until JazzFest
days
hours
minutes
seconds









Outdoor Festival Features
Outdoor Festival Features
The 43rd annual festival features outdoor entertainment under the GE Chandelier at Playhouse Square from 3 p.m. to midnight Friday and Saturday of festival weekend - June 24 and 25. The streets are closed in the district to allow for concerts, shopping, food and beverage vendors, street performers and much more. Admission to this area is free and open to all ages. All outdoor lineup and schedules will be released in May. Learn more about each feature below!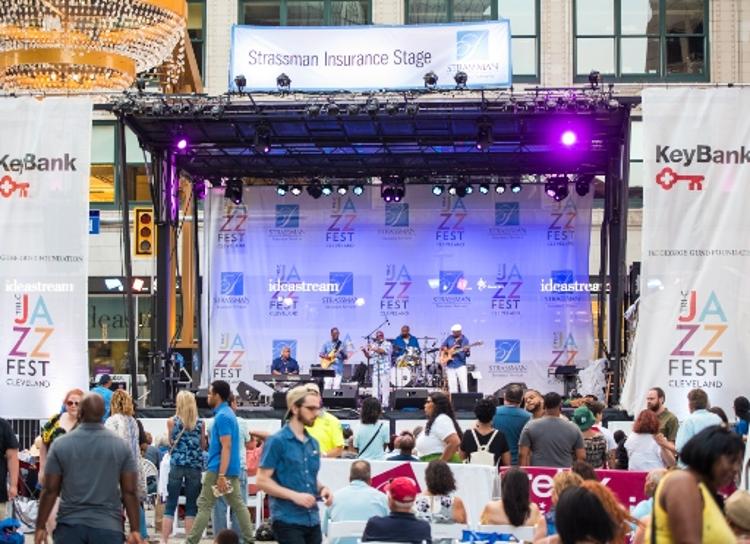 Strassman Insurance Stage
The Strassman Insurance Stage features local and regional talent selected by a jury of music industry experts. From jazz and gospel to funk and rock, the free performances are sure to keep the dance floor hopping.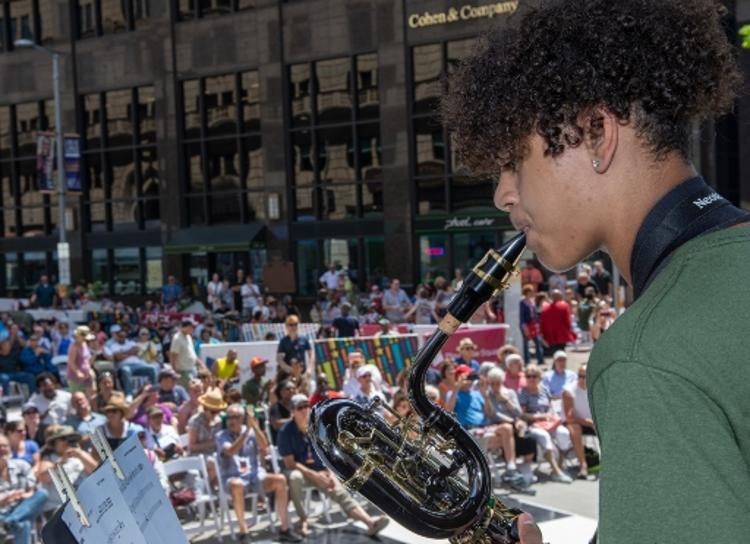 William M. Weiss Foundation Next Gen Stage
Jazz education is extremely important to us (it's part our mission)! This stage, located on the U.S. Bank plaza, showcases the future of jazz featuring performances by the Tri-C JazzFest Academy camp students, Spirit of the Groove ensemble and many former students who've passed through our program throughout the years. 
U.S. Bank Kids Club
The U.S. Bank Kids Club is open from 3-7 p.m. for the wee-boppers. Children can enjoy musical arts and crafts, drum lessons, dance party, face painting, artist pop-ins and more! 
The Jazz Kitchen
Inside this tent, festivalgoers will get to experience cooking demos and interviews with the indoor artists. The Tri-C Hospitality Mangaement Center will provide tips on creating great dishes, and in between demos, artists will be interviewed on various topics. 
Other Festival Attractions
There's more to JazzFest than just music. Festivalgoers will enjoy plenty of food and beverage options —including our Ohio Lottery Beer Tent, shopping, street performers, games, dancing under the GE Chandelier and so much more. Here's what we have planned so far (more information to be released in May):
Art Acts Giant Puppets
Free Chair Massages
Ohio Lottery Beer Tent
Rust Belt Monster Collective
Sax-O-Matic